Five 5-minute SEO tasks
"We are in strange and uncertain times" - Substrakt, et al. 2020. 
We've been in strange and uncertain times for so long now, I feel like this is becoming the new normal. Looking through my Instagram feed and reading all the Buzzfeed articles, it seems like everyone is embracing the current situation we are in by doing things they never normally have the time to do. 
Friends are actually completing 30 day yoga challenges, baking banana bread, and seeing what they would look like if they shaved their heads (surprisingly not so bad!). 
It's important that we all keep doing things that keep us sane and happy, but this is also the time where we can make sure we do productive things that will help our future selves.
This is where my SEO blog series comes in. Everyone that owns a website knows how important SEO is, and if SEO is completely new to you, then don't worry, this blog post is for you!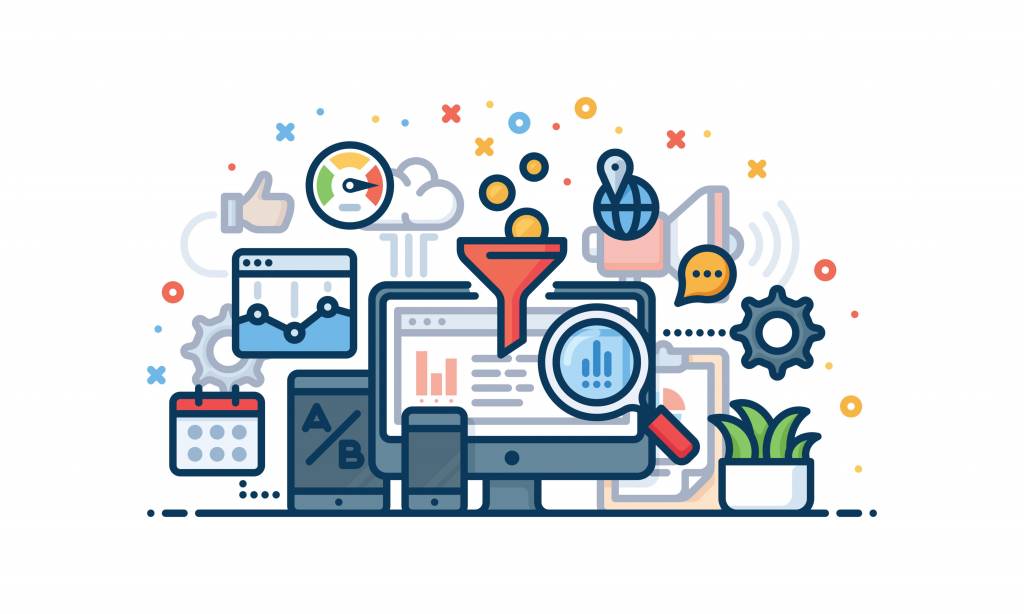 Search Engine Optimisation enables both Google and users to find wonderful and relevant content. So why would you not do it? 
Optimising your website to gain more free high-value traffic is a no-brainer, but in the usual day-to-day life we are used to, SEO activities usually fall behind other important website updates. 
With venues closed for nearing three months and a shift in how audiences are engaging with content online, I have put together a list of five 5-minute SEO tasks you can complete. 
You can complete all of these in one half an hour sitting, or in the last 5 minutes of your day for each day of the traditional working week. 
Either way, I hope this introduction into SEO will show you it's not as scary as it sounds, and even the smallest of changes can make a huge positive impact. So without further ado, here they are.
The Five Tasks
1. Search Console setup
If there is only one thing you do on this list, make sure it's this one.
Search console is an incredibly handy (and free!) tool from Google. Search Console has all of the reports and tools you could need to monitor your performance in Google's Search Engine Results Pages (SERPs), as well as identify and fix bugs, exclude pages from SERPs, and improve mobile page speed and performance. 
Setting up Search Console for your site couldn't be easier. All you need is one of the following: access to your DNS configuration; the ability to upload files / edit the page source of your site; or admin access to Google Tag Manager or Google Analytics installed on your site.
Once you're sure you (or your website agency) has the correct permissions, you can head to https://search.google.com/search-console/about and hit start now. Once you've logged in, you can either register a Domain (only possible if you have access to your DNS configuration, found in your domain name provider), or a URL prefix (all other verification methods).
Enter the URL you would like to register (i.e. https://substrakt.com) and follow the verification instructions. Then that's it! 
It usually takes around 48 hours for the reports to populate, so you'll be able to get into the nitty gritty in no time. If you want more info on Search Console, take a read through this handy guide from Google for beginners and experts alike.
2. Create a dynamic sitemap
A sitemap is essentially a list of all of the pages and files on your site and their relationship to one another. If you make changes or updates to a page, it will be reflected in the sitemap. You can create a dynamic sitemap by asking your website agency, using a CMS plugin, or via an online tool. Either option you choose shouldn't take long, and will be ready to use instantly.
3. Submit sitemap to Google Search Console
Now we can make use of both of the SEO activities we've done so far, and combine them! Head to Google Search Console, and click on the Sitemaps tab on the left hand side. Enter the URL for the sitemap, click submit, and make sure the status is a green success! 
Now you've uploaded your sitemap to Google, you're essentially keeping them informed of when you have added, removed or updated any pages on your site. This indicates to Google where to look on your site for the most relevant and up to date information possible.
4. robots.txt, noindex, & nofollow checks
A robots.txt file is a file uploaded to your site that tells search engines whether they can make requests from a page or asset on your site. A robots.txt file usually stops your site being overloaded with requests - very useful if you're expecting spikes in traffic to your site (n.b. robots.txt should not be used to exclude pages from SERPs, that's where the noindex and nofollow tags come in). 
To make sure that all of the correct pages are hidden from search engines, and more importantly, all of the necessary pages can be indexed by search engines, it is worth checking you have any noindex and nofollow meta tags in the right places. The noindex tag ensures that a page is not indexed by Google (i.e. it won't show up in the SERPs), and use the nofollow tag on any links on your site that you do not want to give link equity to (i.e. user comments on a blog post that include links). This way we can make sure your site is performant as possible, whilst displaying all the relevant content.
5. Identify your top pages
There are a number of ways you can identify what your top pages are, and a number of metrics you can use to decide what "top" should actually mean.
An easy place to start is heading to the Search Console property you've created for your site above, and looking at the top 10 pages for your site in terms of both impressions and clicks. 
You can also head to Google Analytics, and see which pages generate the most page views and sessions. Between Search Console and Google Analytics, there should be some overlap already. 
Once you've identified your top pages in terms of user intent and visitor volume, you can make sure that any further, more granular SEO updates you make, you can start with these pages. 
Identifying your top pages also means you can more easily monitor trends in the future - whether seasonal or yearly, by device or user type, having a baseline of top pages for you to monitor and keep in mind for any future changes you make allows you to monitor these trends more easily.
And that's it for my 5 minute SEO tasks! Hopefully now you've set yourself up with the basics of SEO, you will not only see some immediate benefits, but will also feel more determined and confident to tackle some of the bigger SEO projects, all of which will be coming up soon in the next blog post of the SEO series. 
What next?
The next blog post in this series will dive deeper into the world of SEO and will cover all sorts of things from keyword research to fixing broken URLs -- ongoing SEO is the most important kind of SEO, so make sure you catch the next post.
As always, if you have any questions or would like assistance in setting up any of these tools, please do not hesitate to get in touch by emailing team@substrakt.com - we'd love to help!
From us at Substrakt to you and yours, stay safe and SEO!