Sustainability and the future: what we learned at Kulturkraft and BEYOND conference
One of Substrakt's core values is curiosity - we love to learn about new ideas, and hear about other people's work and projects. It's one of the reasons why all Substrakt employees are entitled to a professional development allowance of £500 a year, plus six days leave a year to focus on learning new skills or doing anything that will help you thrive in your role. So to fuel that curiosity I recently attended a couple conferences which featured some fascinating speakers and themes.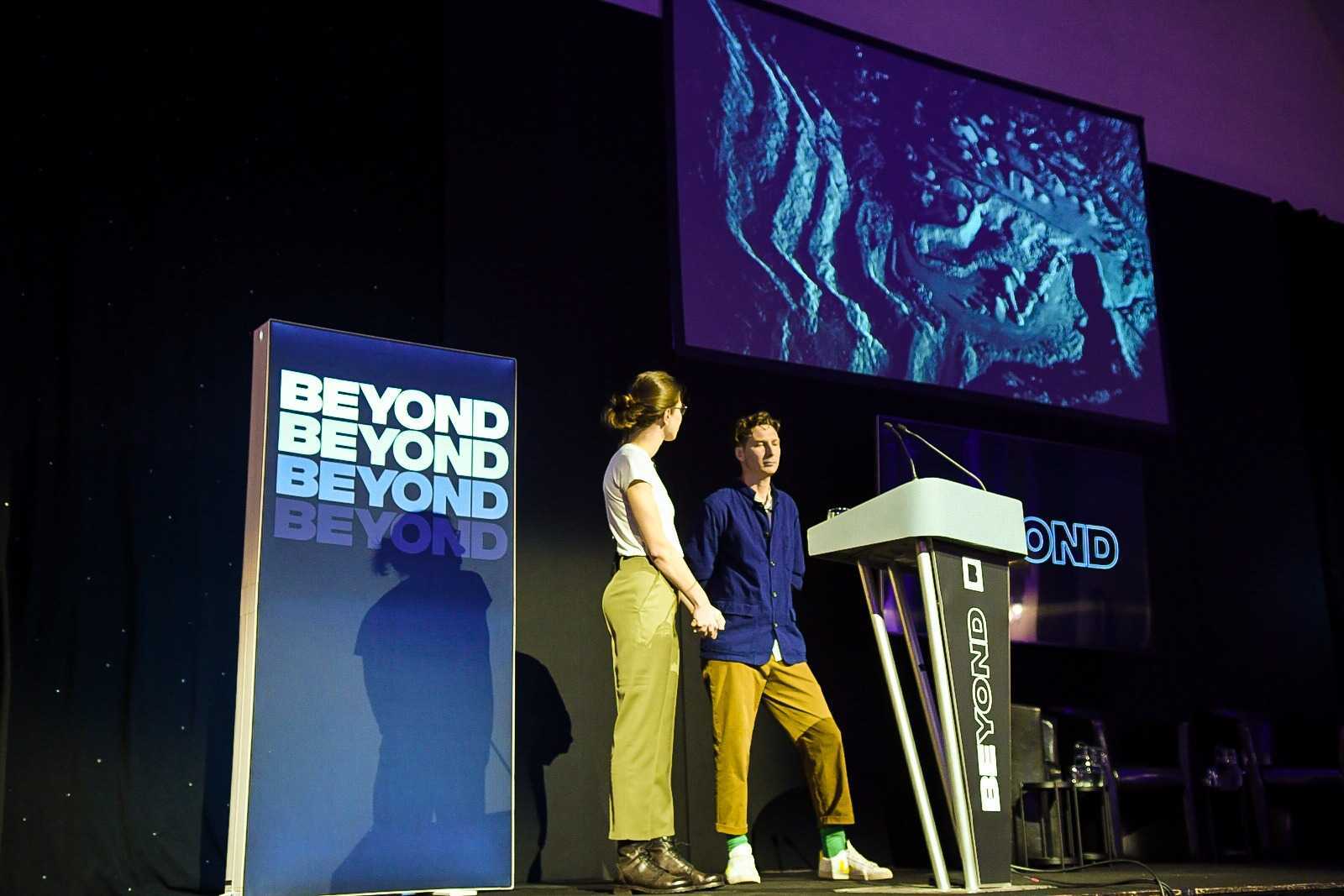 © Argyll Images
Firstly, Kulturkraft, a relatively new conference for the cultural sector which took place in Copenhagen at the beginning of October. Kulturkraft was followed by Beyond in the beautiful surroundings of the National Museum of Wales and Cardiff city hall. Two themes that ran through both conferences were the future (perhaps inevitable given that we have all emerged from a pandemic in which we were living day to day) and sustainability.
How do we think meaningfully about the future?
At Kulturkraft "Future Archaeologist" Cornelius Holtorf talked about how we need to be mindful that the historical legacy we construct and leave behind will impact upon future generations. He discussed the value of being thoughtful and literate about the future and shared three pieces of advice for thinking meaningfully about the future:
Be aware of the assumptions you are (unconsciously making) about the future
Imagine and anticipate multiple possible futures
Liberate yourself from presentism and act for a more open future
He also discussed how digital can transform the past, for example, VR projects that aim to take us back in time and in doing so, help us imagine new potential new futures.
What role will the metaverse play?
Of course in the digital world discussions about the future are often about the metaverse and web 3.0. Stina Gustafsson and Sofie Hvidtved presented thoughts and useful insights on the metaverse including the prediction, taken from this McKinsey report, that by 2030 it is entirely plausible that more than 50% of live events are held in the metaverse. And for those that are sceptical about the likely impact of the metaverse, we were reminded that back in 1995 many people thought the same about the internet.
Sofie works at the Copenhagen Institute for Futures Studies and their Future of the Metaverse report is well worth reading. Unlike a lot of material written on the topic, the report avoids hyperbole and observes that the two most critical uncertainties about the metaverse right now are whether it will be Open vs Proprietary and Convergent vs Separate, both of which have profound implications for how, in the future, we will interact with culture, commerce and entertainment. It also poses a number of important questions such as:
How will the metaverse be regulated, and by whom?
How will the metaverse affect our society? How will it affect democracy?
What role will AI play in the creation, moderation, and governance of the metaverse?
Securing the wellbeing of future generations
Inevitably discussion about the future often leads to thinking about how we can make it better. At Beyond the topics of future and sustainability converged, starting with Sophie Howe, the current Future Generations Commissioner for Wales, in a nutshell her role could be described as thinking about what we need to do now to secure the wellbeing of future generations. Wales is the only country in the world to have enshrined in law seven wellbeing goals. The Wellbeing of Future Generations (Wales) Act details the ways in which specified public bodies must work, and work together, to improve the wellbeing of Wales. Following her presentation, Sophie was joined on stage by the inimitable Michael Sheen. Michael is passionate about providing routes into the creative industry to underrepresented groups, he talked about how, "We need to make sure all voices are heard" and how so often, "We only ever hear from people at one end of the room" (we agree strongly which is why we founded the Tech in Culture EDI Alliance).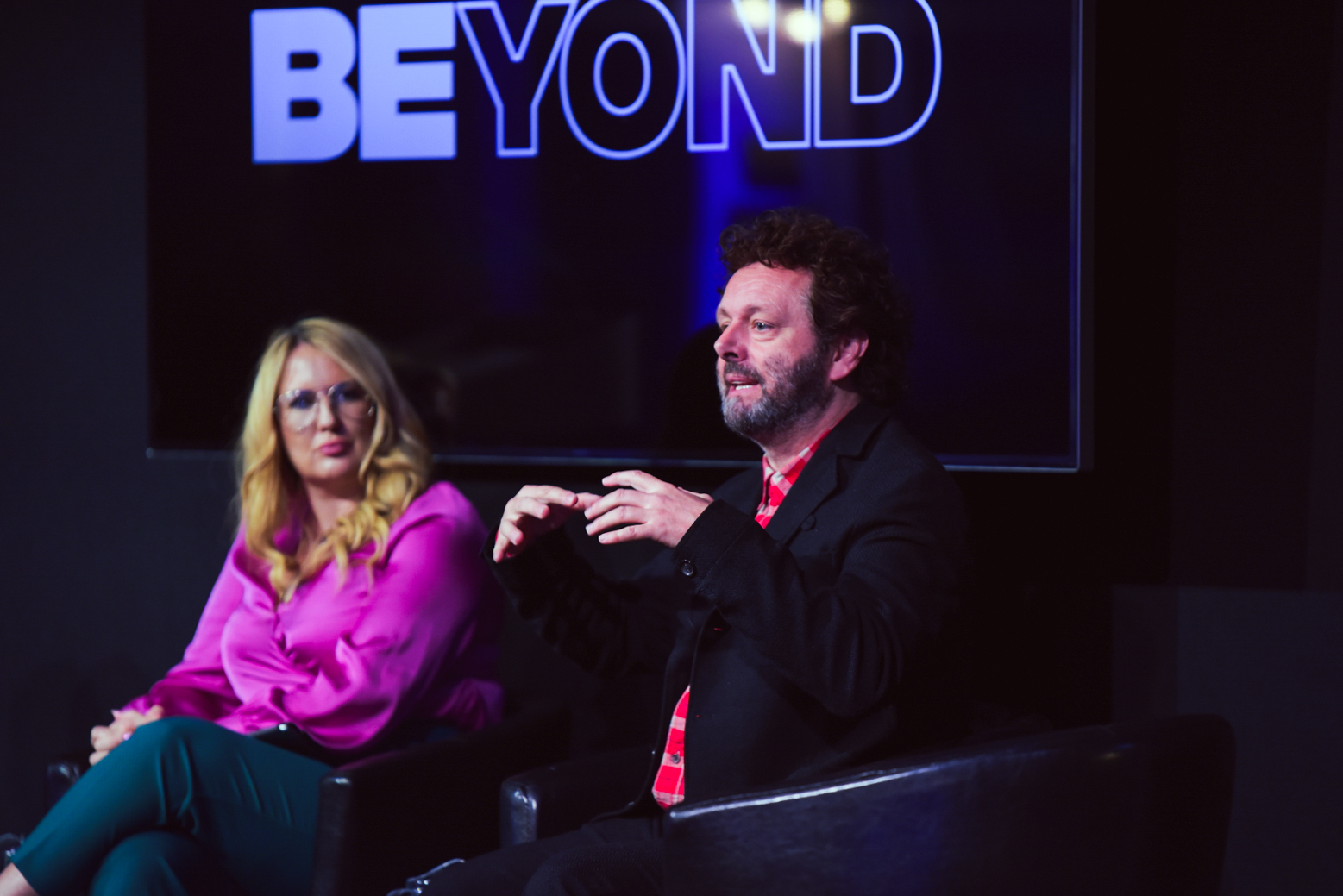 © Argyll Images
Managing and measuring our environmental impact
Building on the sustainability theme, ScanLabs presented their Audiences of the Future funded project Framerate, a beautiful project in which they used 3D scans and hundreds of billions of precisely measured points to "...observe change on a spatial and temporal scale impossible to see with the human eye or the lens of traditional cameras." The main crux of their talk was not solely on the work itself but about how they carefully measured the environmental impact of the project. They shared how they cut their production impact by 95%.
In a similar vein Little Bird Films (the only female founded production company in Wales) showcased Green Wing, a platform with associated app, that makes it easier for production companies to track their carbon footprint and to comply with albert Certification (which is mandatory for any companies making work for organisations like the BBC, Channel 4, Netflix, Sky, among others). It would be interesting to consider a similar approach for the web development sector.
Post pandemic it feels particularly joyful to get back to in person conferences, to listen to people first hand and have the opportunity to chat to other attendees. We will continue to attend interesting conferences - to learn, be inspired and ultimately, to pass on what we learn to our clients and partners.
For more sector insights, news of upcoming events and other useful resources, sign up to our newsletter.