Quick Donate: sharing the results
In April we released our Quick Donate tool to help cultural organisations process online donations more quickly. Our beta users have seen some great results which we're now able to share.
This article was updated on 13th November to include the most uptodate usage statistics.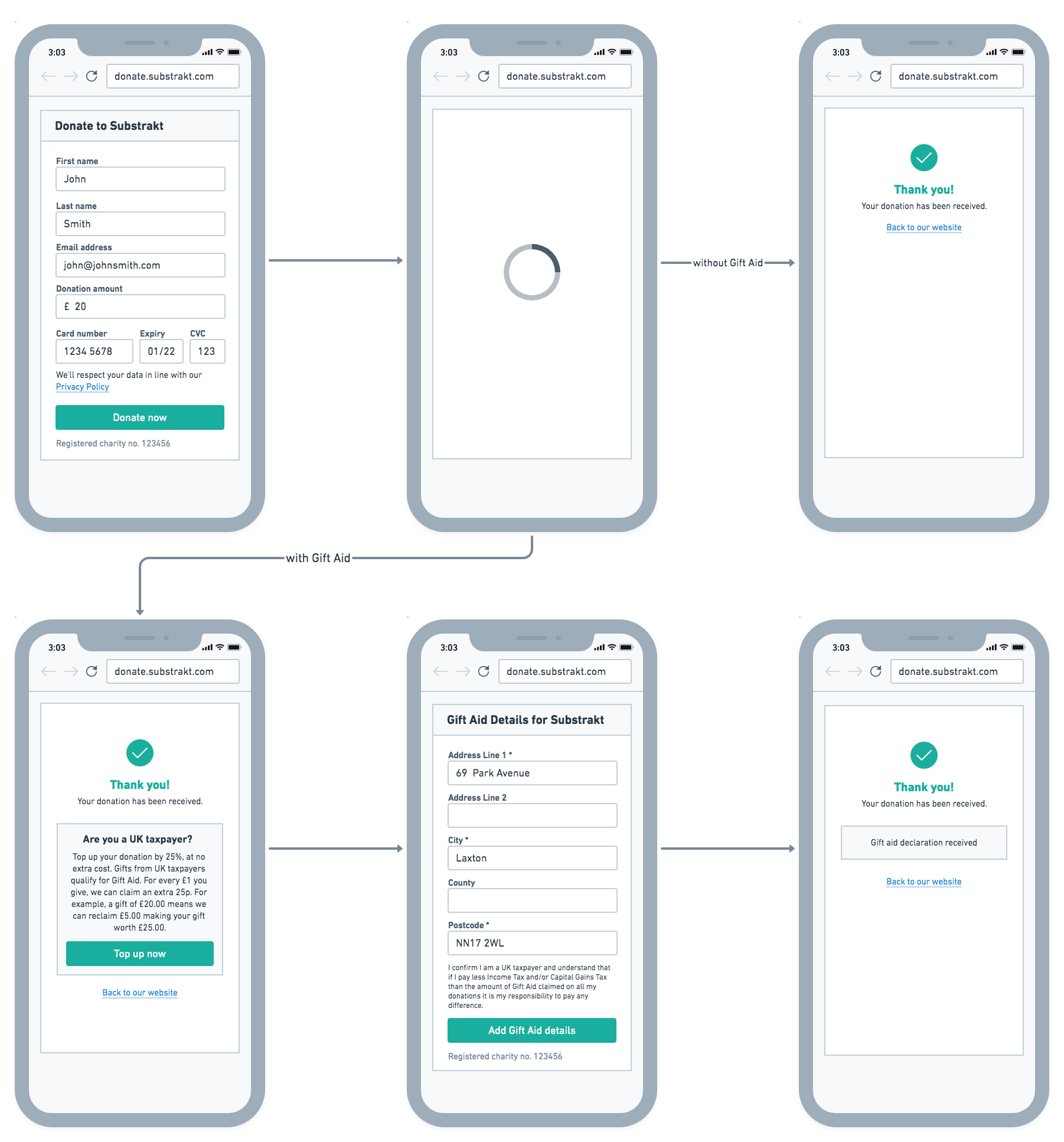 Background
As the impact of Covid-19 descended on us all, cultural institutions had to refund hundreds of thousands of tickets, and cancel live performances for the foreseeable future. This meant those organisations also needed to identify new ways to keep some level of revenue coming in.
Many organisations responded to lockdown by making high-quality artistic content available online. This content was often coupled with a donation ask. However we noticed that often it was not straightforward for audiences to give one-off donations with the online tools that many cultural organisations were using.
We identified the need to create a tool that allowed users to quickly and easily donate to cultural organisations.
Our focus was on creating the simplest possible experience for users. That meant stripping out, or reconfiguring, much of what you usually see in cultural ecommerce experiences, with a strong focus on user experience and how the tool worked on mobile devices.
Results
After a few months of organisations using the tool, here are the results (these stats were updated on 16th November 2020):
Eight organisations signed up, with seven feeling the benefit already and one more going live soon
Over 1,100 donations have been received
Over £55,000 has been donated using the tool
Avg 73% Gift Aid opt-in rate (which allows UK organisations to claim an additional 25% on top of the value of original donations)
Average donation amount £27 – £45
Largest single donation amounts ranged from £300 – £750
Focus on mobile
We simplified the experience to make it easier for users to complete their donation. Simplifying the experience was especially important for users on mobile devices.
Historic website traffic data we had access to indicated that one-off donations on mobile usually accounted for a low proportion of total donations (between 7.5% – 26%) compared to a relatively high, and increasing, proportion of traffic on mobile devices (between 48% – 62%). This indicates there is a problem with the effectiveness of the experience on mobile devices.
So this is what we concentrated on improving.
By thinking about simple things such as; ensuring that each field of the tool was expecting the correct type of input (e.g. not expecting – or allowing – text in the card number field); keeping the design of the form clear and simple; and ensuring that the tool loaded quickly all meant we delivered an experience that was straightforward regardless of the device the user was accessing the tool on.
As a result of this focus the proportion of donations on mobile ranged between 30% – 60%.
We are doing more
We are rolling out the Quick Donate tool to more organisations as we speak and have set up a user group to share data and best practices.
We are also gathering a broader, richer set of data around the usability of the tool, including metrics such as time to task completion (an average of 100 seconds using Quick Donate compared to an average of between 175 – 230 seconds using other tools, an improvement of 42% – 57%) and detailed metrics around abandonment which we will use to inform any future improvements.
Interested? Get in touch
If you are interested in using Quick Donate at your organisation please just drop us an email: team@substrakt.com.