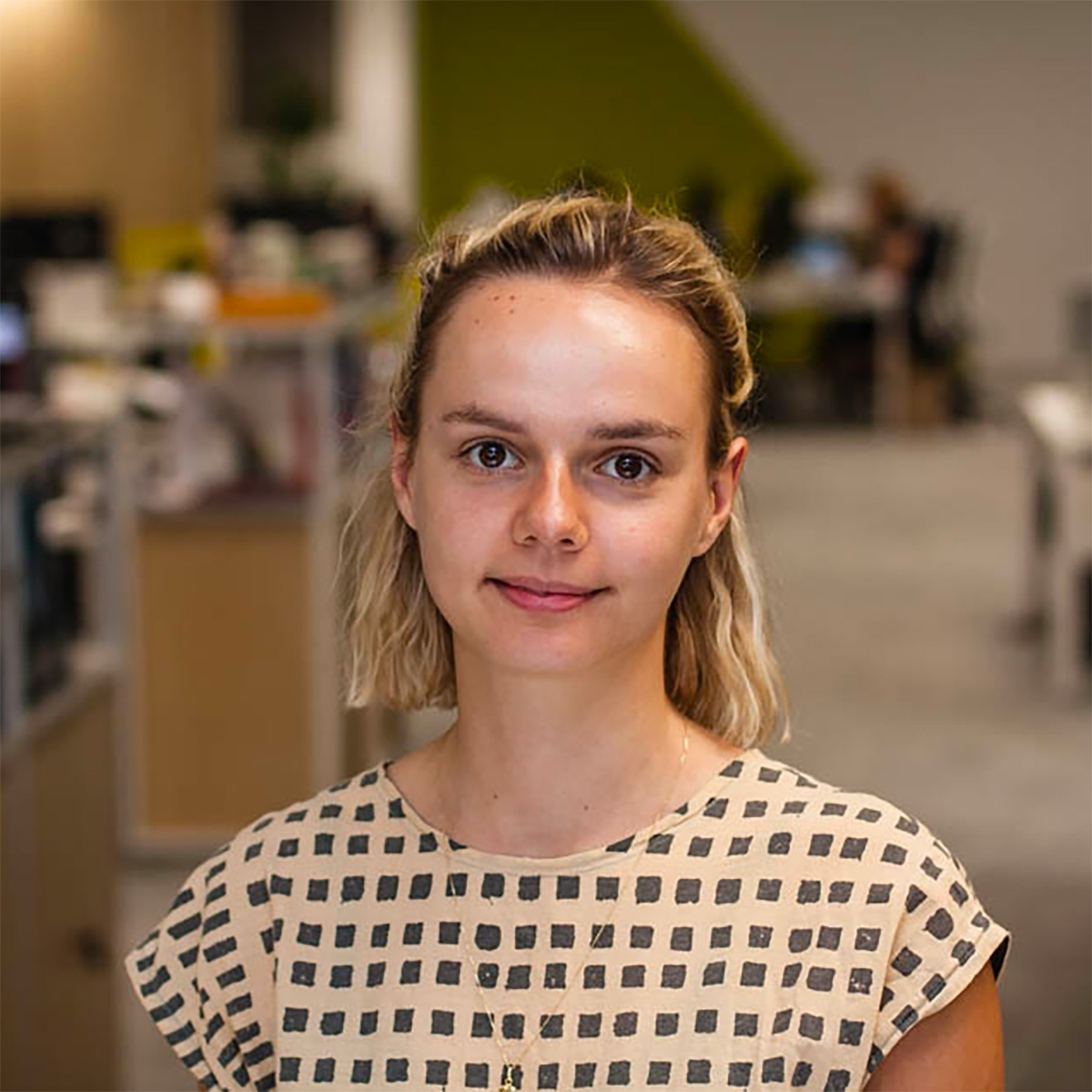 Having joined us in the newly created role of Content Strategist, Zosia brings another brilliant strand of experience and expertise to the team.
Her role is focused on all things related to content, so she's always thinking about the information and experiences directed at users. This involves looking at how our clients are using content on their website,  identifying where the most usable and engaging content is, and making recommendations for how it could be improved.
This means running training sessions on content design and strategy, conducting content audits, developing practical resources and tools, and doing lots of useful research about content best practice.
Zosia also plays an important role in our Discovery process, where we work closely with our clients to really understand their users' needs and behaviours. It's Zosia's job to try and build a comprehensive picture of how content is performing on their site, assessing where it best meets both user needs and business objectives.
After studying design and jewellery-making at art school for 5 years, Zosia moved around a few roles that (despite being fairly different in remit) all involved a design process in one way or another, and helped her develop a habit of asking why – which is super important in her day to day role with us.
This included working for a social enterprise, as a Design Technician in a school, as a studio manager for a furniture maker, and most recently working in the communications team at innovation charity Nesta. So she's got a well-rounded understanding of all things design, alongside a lovely range of experience working for companies that are doing good in the world!
As a brilliant writer, Zosia also spends her time writing content-focused blogs and sharing ideas for new articles. Her latest piece on Brand Voice (alongside her other blogs) can be found on our journal.
So we're very lucky to have her in the team (not just because she's the ultimate snack sharer…). And when she's not working (or sharing snacks) Zosia spends her time rummaging around in flea markets, cooking with cheese, and dancing in her living room. Sounds pretty great.
Quick-fire questions…
Within your job, what would you say is your greatest or most unique skill? 
Asking questions from a place of naivety.
Fun fact about yourself or something most people don't know about you? 
I used to be a donkey walker at Stepney City Farm.
How do you hope clients will perceive and use digital in 2021 and beyond? 
I think culture organisations now see the power of digital but I hope they also see value in keeping it simple, well-executed and engaging.