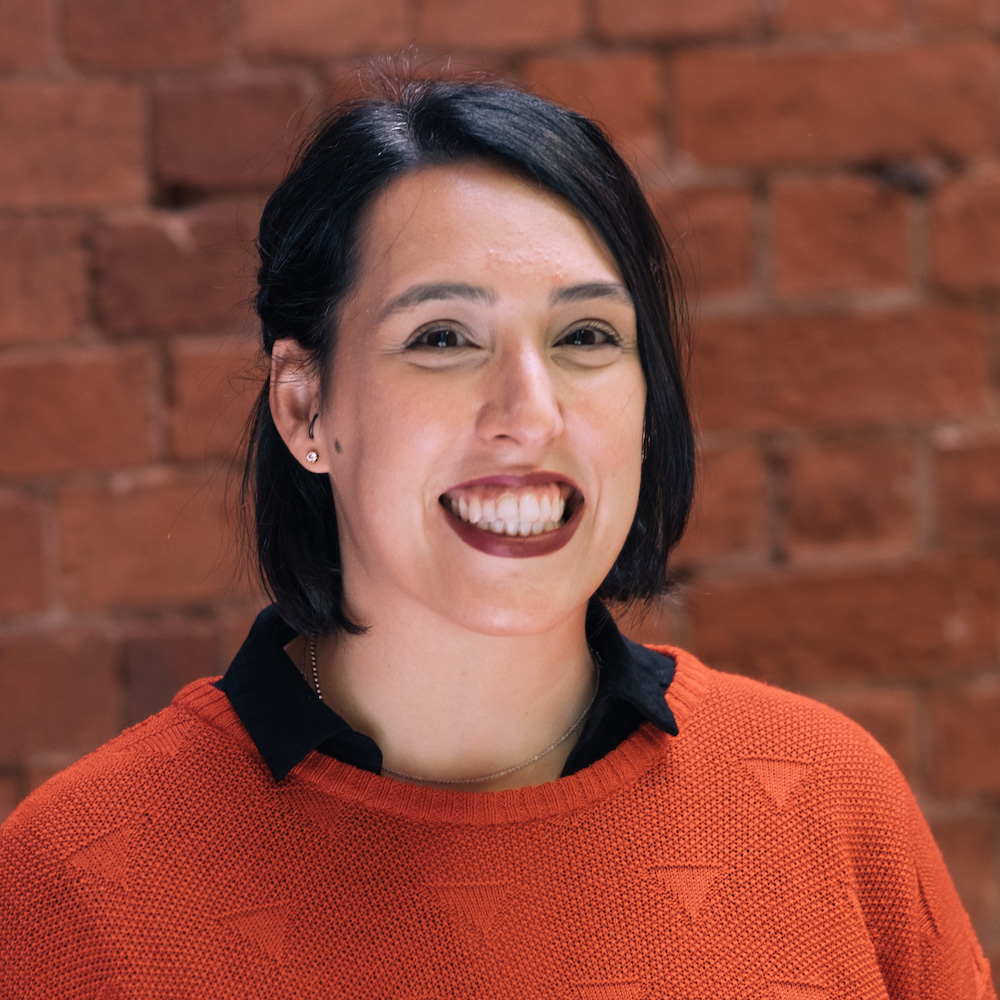 With a wealth of experience working in project management roles at arts organisations across the UK and Spain, Elisa drives the momentum throughout all of our project deliveries.
She is responsible for planning, scheduling, resourcing and organising each and every project to ensure that our work is not only delivered on time, but is also given the time it deserves.
Following some time working at Spektrix Spain (yes, this once existed), Elisa took on a consultancy role working with Spanish and South American arts organisations sector-wide – a move she made to further broaden her understanding of the challenges faced by such organisations, and importantly, how she could help solve them.
This perspective becomes really apparent in the way Elisa approaches our projects – she's a great listener who always ensures that she (and the team) have a full understanding of the problems that need solving, before carefully considering how to make them happen in the most effective, organised and enjoyable way possible.
She also has 2 years experience working with Spektrix UK, which not only makes her a fountain of knowledge for both our local and international projects, but also means she brings valuable insights to our Spektrix projects – a CRM system we frequently work with.
So all in all, Elisa's pretty great.
She also has a lovely cat, Mia, who regularly attends zoom calls and appears on our Slack feed – extra great, we think.
Oh, and just one more thing – Elisa lived in Yukon Territory for 6 months where (amongst many other things), she discovered that her totemic animal is a Raven…
Quick-fire questions:
Fun fact about yourself or something most people don't know about you?
I have been a lecturer at the University Carlos III Madrid for the last 8 years. I started by lecturing about digital projects and social media (I used to do social media for arts organisations). In more recent years I've been evaluating projects students have done for arts organisations, mentoring them through the project and analysing their work.
Tell us something interesting that you've discovered during these crazy COVID times. 
Normality doesn't exist and I can cook!
What does a typical working day look like for you? 
I start by having a quick scan of my emails and slack to see if there are any urgent matters, then I review the timesheets from the team and the daily updates to make sure everyone is working on the scheduled work. After that it varies, I will always have some meetings with clients to talk about the project, go through Basecamp messages, run budget updates and these days I always have to do some scheduling.