Make performance days easier for your customers and Front of House staff
When audiences arrive at a venue, there are fewer things more frustrating for both front of house staff and other customers than long and slow-moving queues, or groups hanging around in the foyer waiting for the rest of their party to arrive. Viadukt's ticket sharing feature takes this problem away, allowing audiences to select and share individual e-tickets with specific members of their group before the event.
Background
Working with two of our R&D partners, Malmö Live & Malmö Opera, we heard how customers to their venues were asking for a feature to share tickets among their group. It avoids the need for everyone on one booking to wait for the ticket buyer before getting to their seat, particularly in situations where the group aren't arriving together.
It also makes life easier for a venue's front of house staff. If there are more than one or two people attending an event it can take a while for staff to scan each ticket on a single device and then double check the number against the group arriving.
So we knew giving audiences the opportunity to share their tickets individually in advance of the event would create a much smoother experience for customers and staff alike.
Viadukt's share tickets feature
Viadukt launched at the beginning of 2021 with a 'Your Tickets' page - a live web page with a unique URL that allows customers to easily access their tickets regardless of whether they're logged in, replacing the need to send e-tickets via email or PDF.
This feature makes it much easier for audiences to access their tickets on the day of a performance directly from their phone. As 'living' tickets, it also means that any changes made to the booking (such as adding more tickets, returning tickets or simply changing details about the performance) all feed through to the page automatically.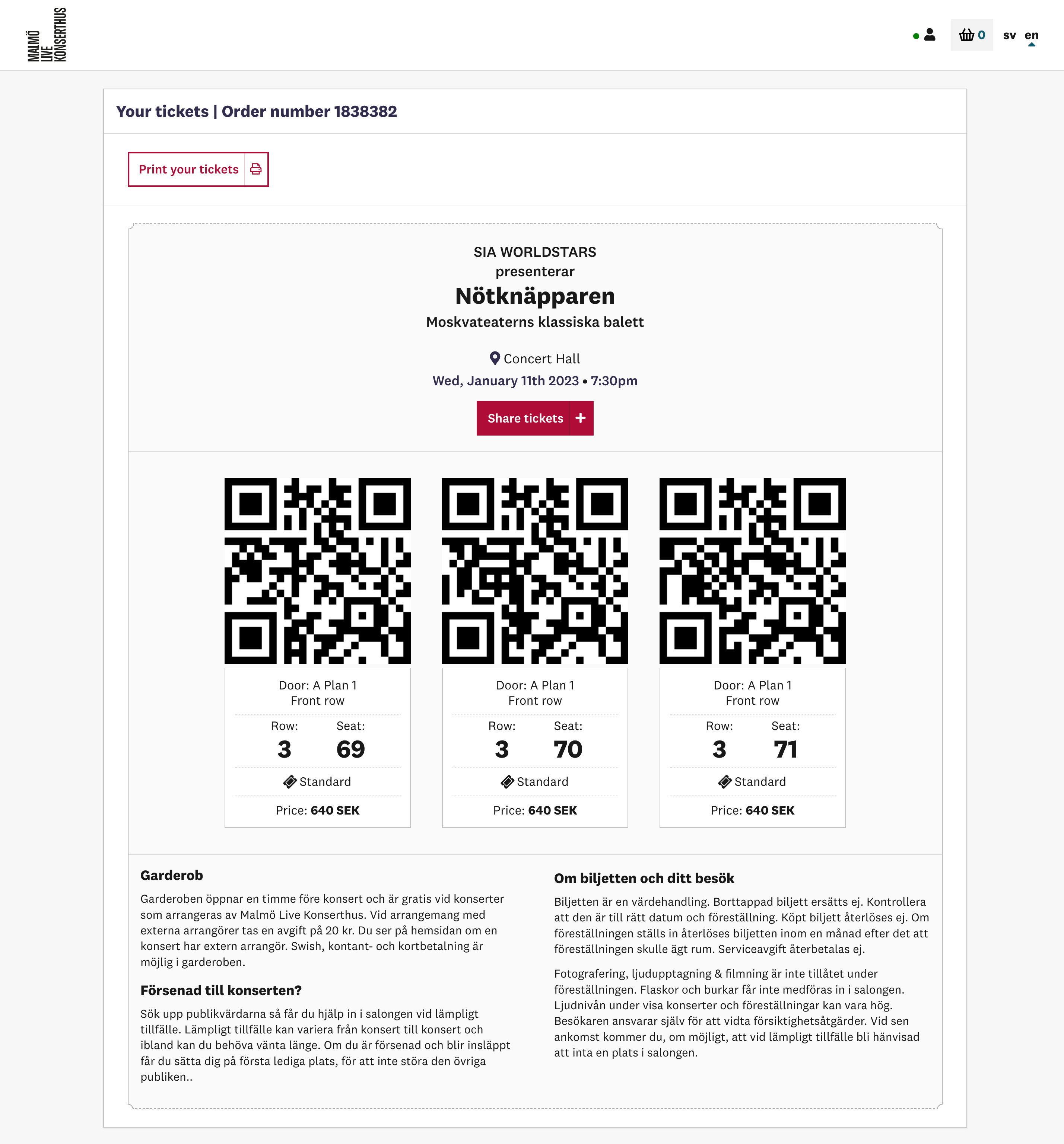 So when we heard that Malmo's customers were frequently asking for a way to share these 'living' tickets with friends and family, we looked at ways we could enhance the core feature we'd already built. This is where the new share ticket feature came from.
With Viadukt's share tickets feature, users can simply select the individual seats (and therefore tickets) that they want to share from all of those within their booking.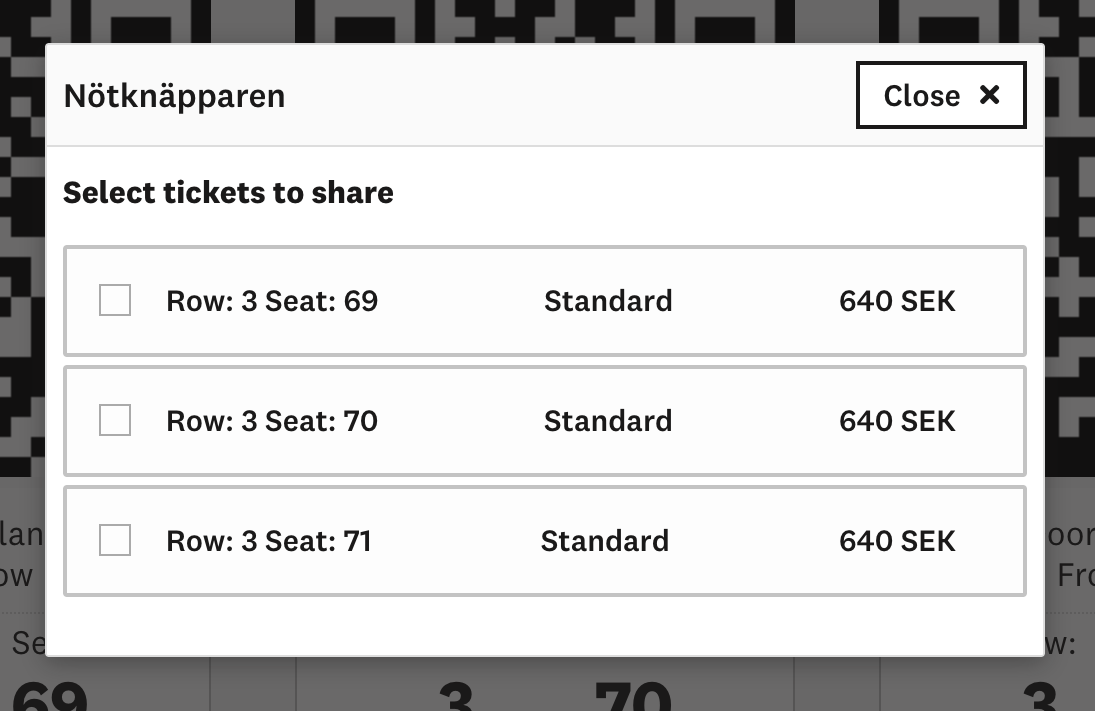 A unique URL is then generated for them to copy and send to anyone they would like to invite along.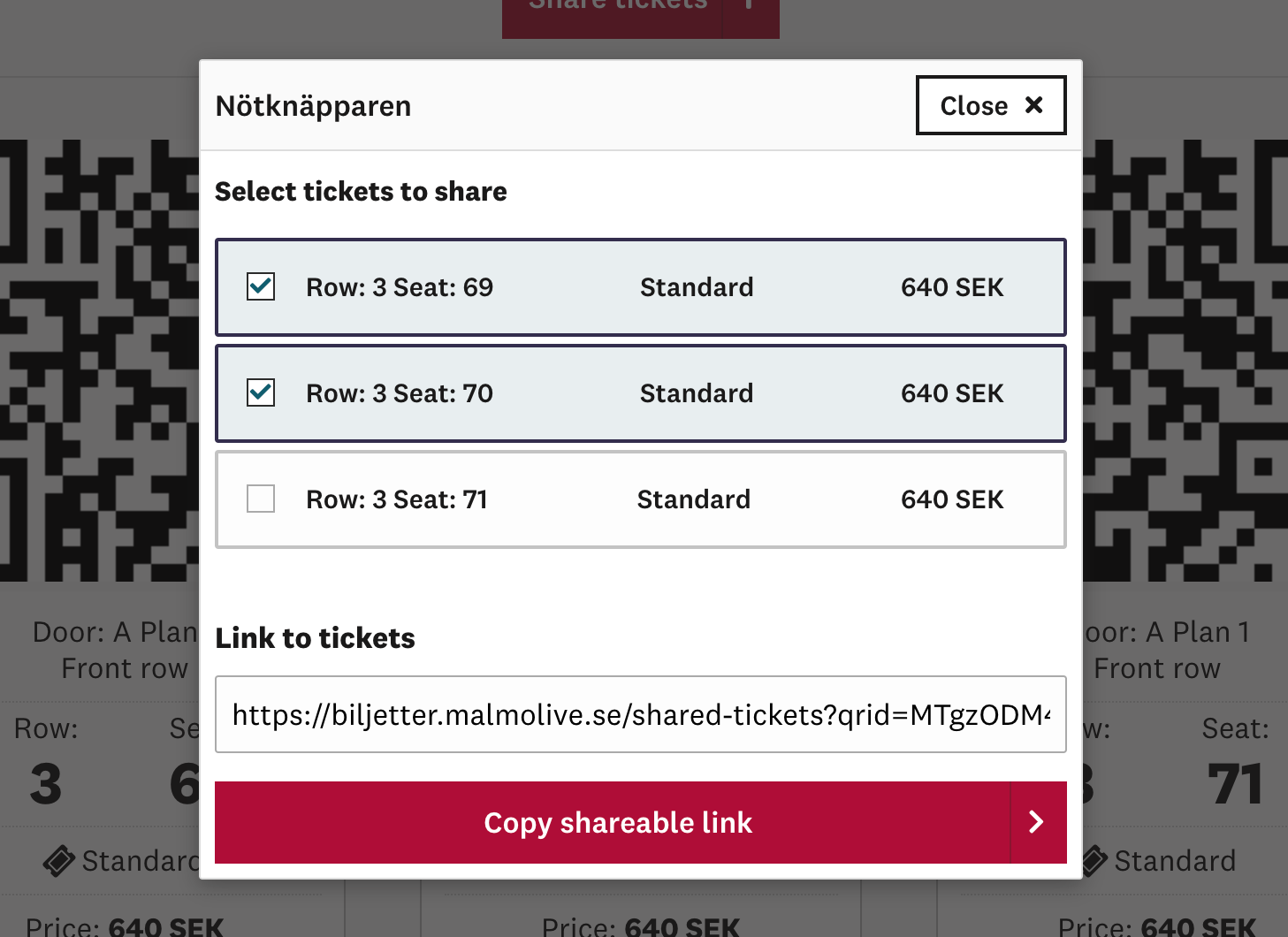 When their friend or family member opens the link, they can see only their ticket and decide whether to print it themselves or bookmark it in their browser, so it can be easily found when they arrive.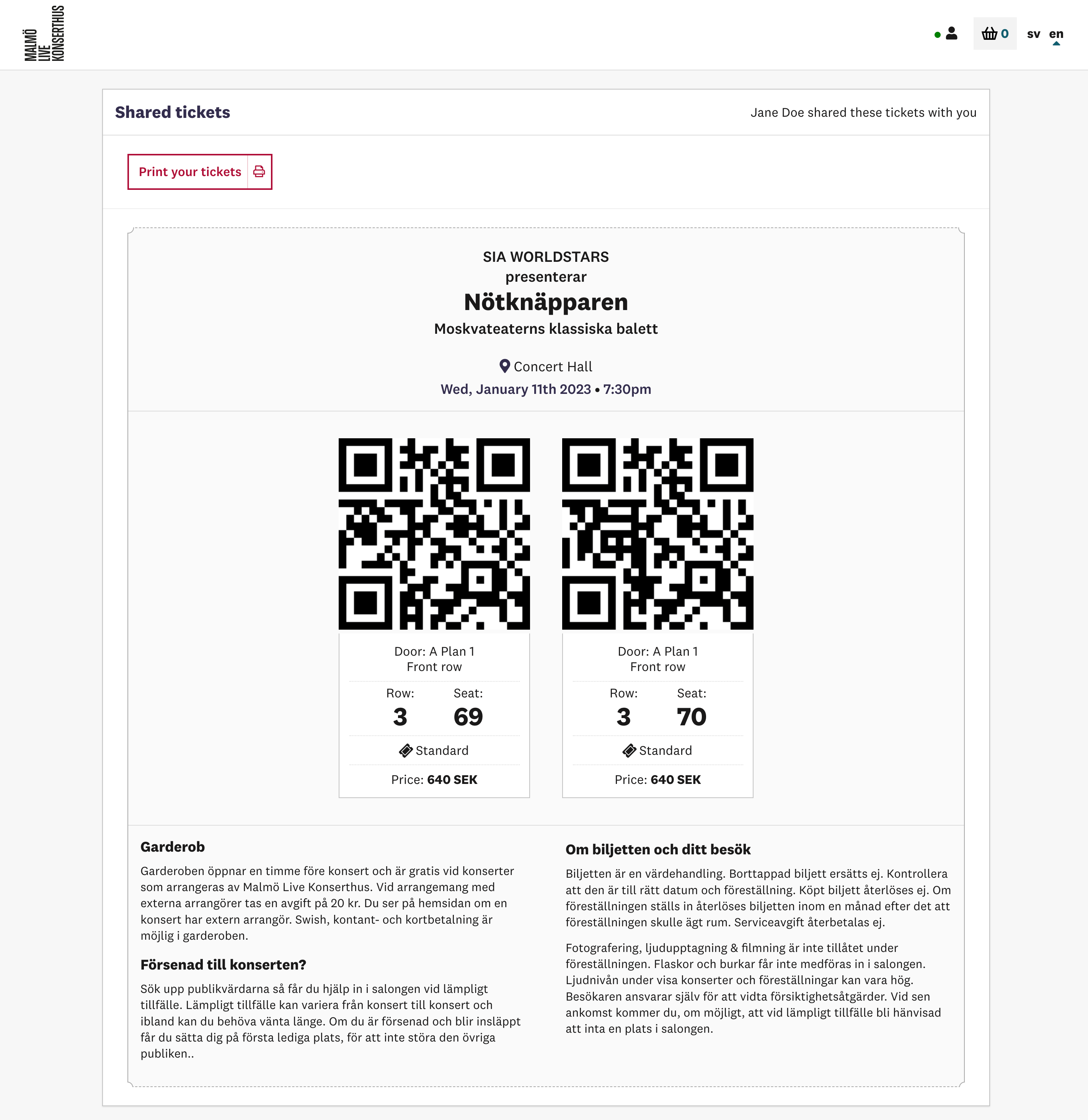 The original booker can still see all of the tickets on their account, and anyone else attending can have their tickets scanned individually on their own device.
And that's it! Having the ability to share tickets is one of those simple things that can make a huge difference to the event experience - for customers and staff alike.
We've recently heard from our friends at Malmo Opera that their ticket agents (who tend to buy 20+ tickets for larger groups) also really benefit from being able to distribute these tickets individually, so it's something that makes the process smoother for everyone involved in the ticket buying and selling process.
This is just one of the many things Viadukt can do. Read more about it or get in touch if you'd like to hear more or arrange a demo. We'd love to have a chat about how Viadukt could work for you: [viaduktteam@substrakt.com](mailto: viaduktteam@substrakt.com)
Please note: Currently this feature is only available to Tessitura-using organisations. We are working with Spektrix to advise on the changes needed to their API for us to be able to roll this feature out to Spektrix-using organisation as well.