Conference season is upon us in earnest, over the coming months we will be sponsoring and attending conferences happening across the UK and the USA.
Sponsoring conferences usually comes with the expectation that you'll have some sort of 'swag' to give away. Unfortunately this expectation seems to result in lots of companies like us producing lots of things that no-one really wants or needs.
There are only so many pens, bottle openers, pin badges, tote bags, water bottles, usb drives or beer mats that anyone needs. And that threshold has long since been met and surpassed.
So we thought that rather than creating yet more stuff, we would instead commission some illustrators and artists to create something more interesting.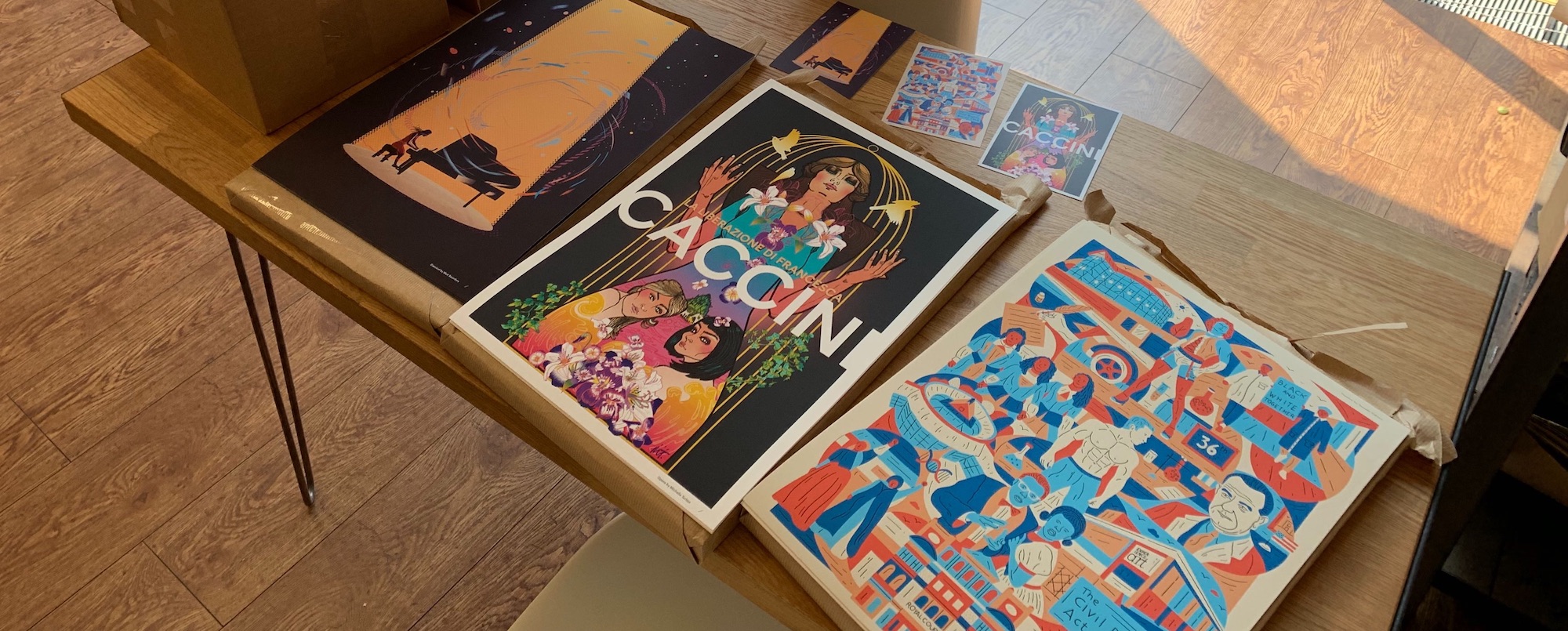 We have commissioned three UK-based artists to create pieces that respond to three quite different briefs.
The briefs talked variously about the beauty of classical music, the importance of theatre in giving space for new voices and different perspectives, and a pioneering female opera composer from the 17th century.
We have produced limited print runs for each of them, and we will have them available at the Tessitura Learning and Community Conference in Chicago.
We hope they will spark interesting discussions.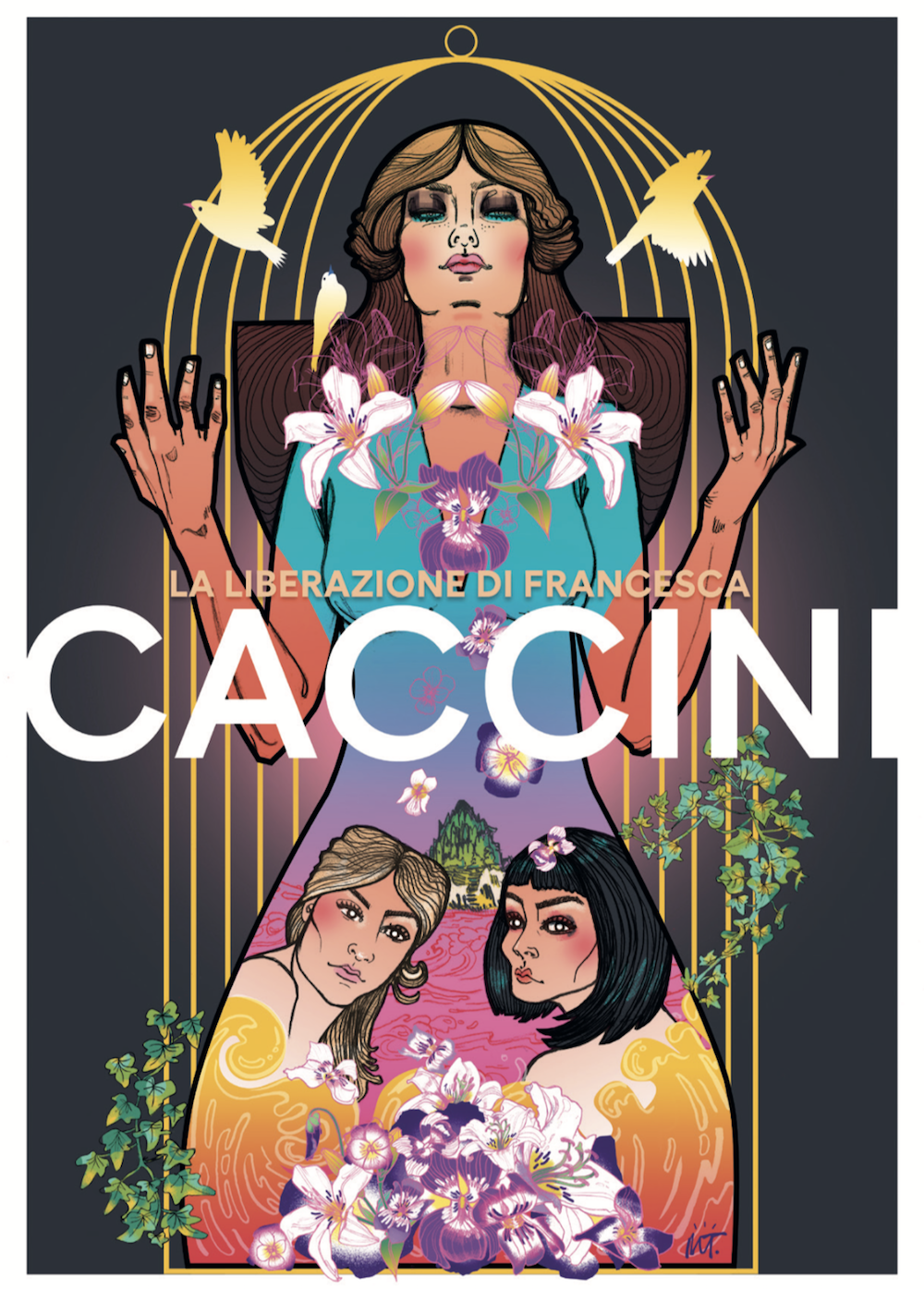 Francesca Caccini (1587-1640) was an Italian composer and singer. Her opera, La liberazione di Ruggiero dall'isola d'Alcina, is one of the earliest known examples of opera as an artform.
"I wanted the main focus to be Caccini herself, celebrating her as the artist behind the work. As there are no confirmed portraits of her, this gave me the liberty to represent her as I wished. This piece represents her breaking through the constraints of the time that has passed since she first created the work that, centuries later, is now being recognised and celebrated."
Michelle Turton,
Portrait & character illustrator
michelleturton.com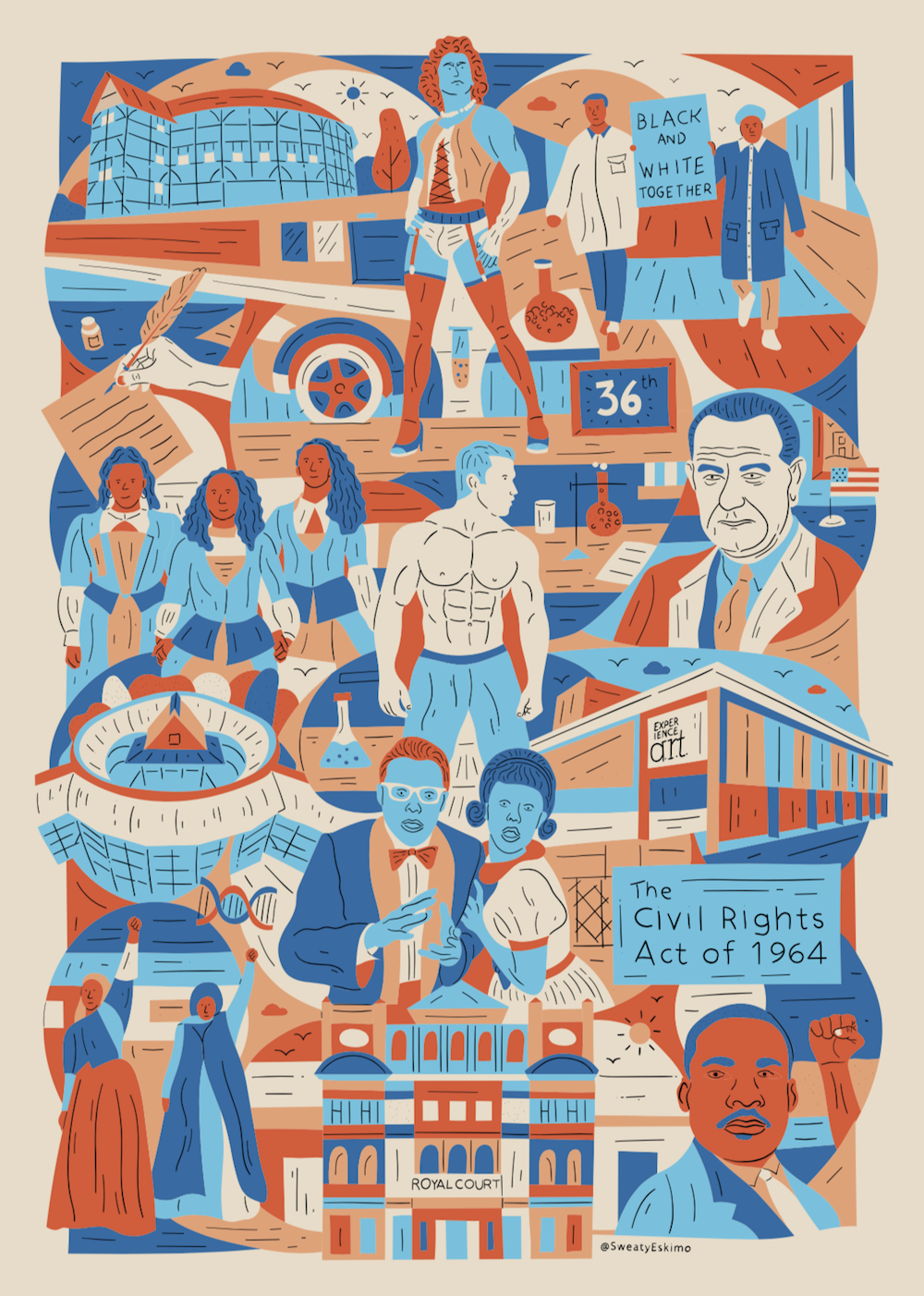 Theatre allows us to see the world through fresh perspectives, and hear different voices telling different stories.
This idea of opening up discussion and perceptions through the stories that are told on stage feels increasingly important in a world where people seem to be unwilling or unable to empathise with each other.
We wanted this piece to portray some of the exciting organisations we work with who showcase opportunities for these voices and these stories to be heard.
"The idea was the pick out the main features of each play, by using a limited colour palette with bright, contrasting colours"
Sweaty Eskimo
Freelance illustrator
sweatyeskimo.co.uk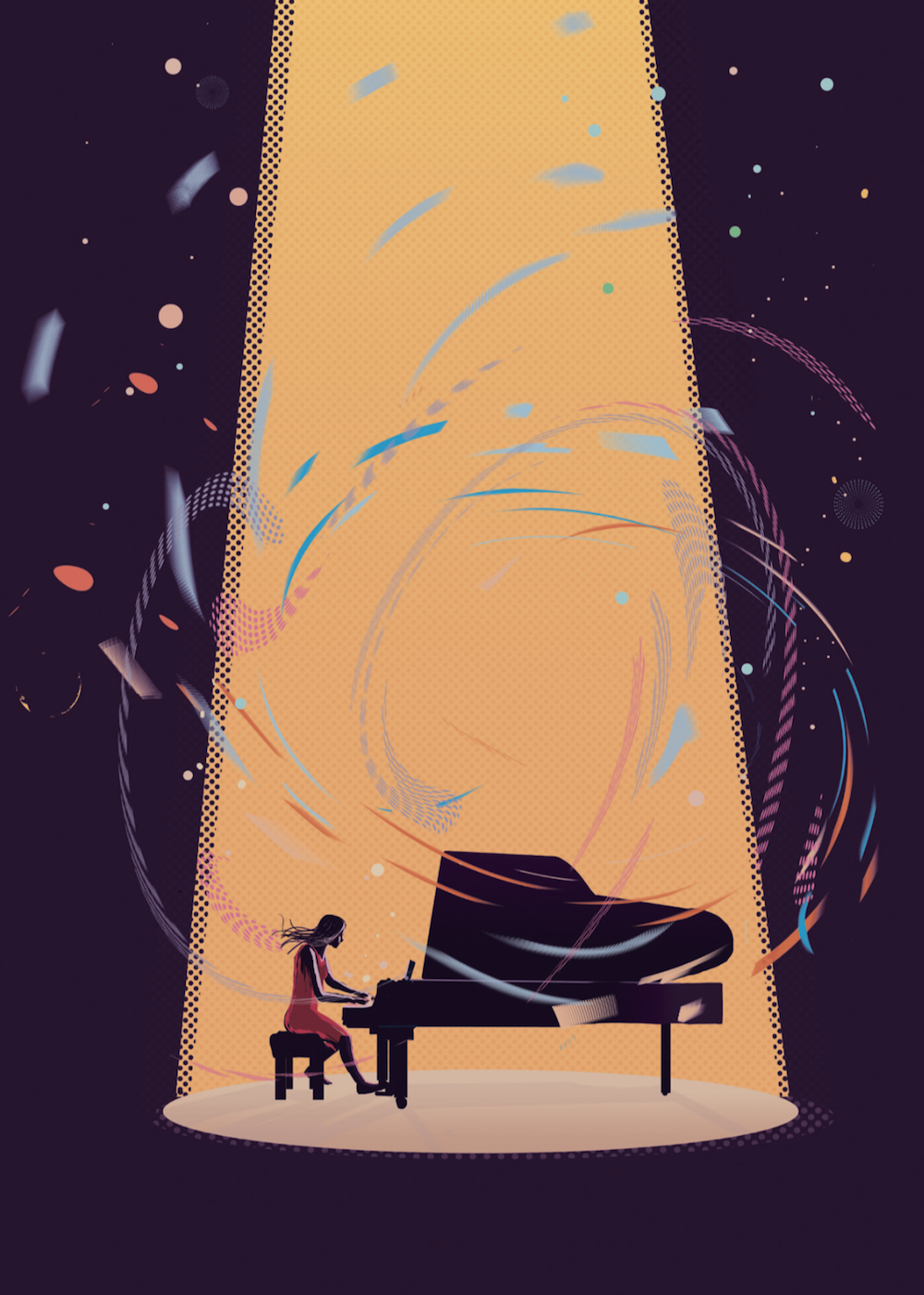 The beauty, power and emotion of classical music is something that is difficult to describe. However, once you've experienced it for the first time it's something you'll never forget.
"I wanted to capture the sense of focus that a classical musician might have when they are lost in the emotions of a performance."
Matt Saunders
mattsaunders.ink
Thanks to Michelle, Tahgasa and Matt for their work on this project, and for getting so whole-heartedly involved. It has been a joy to be a part of and is something we hope to repeat in the future.