Introducing Viadukt: our new online purchase pathway product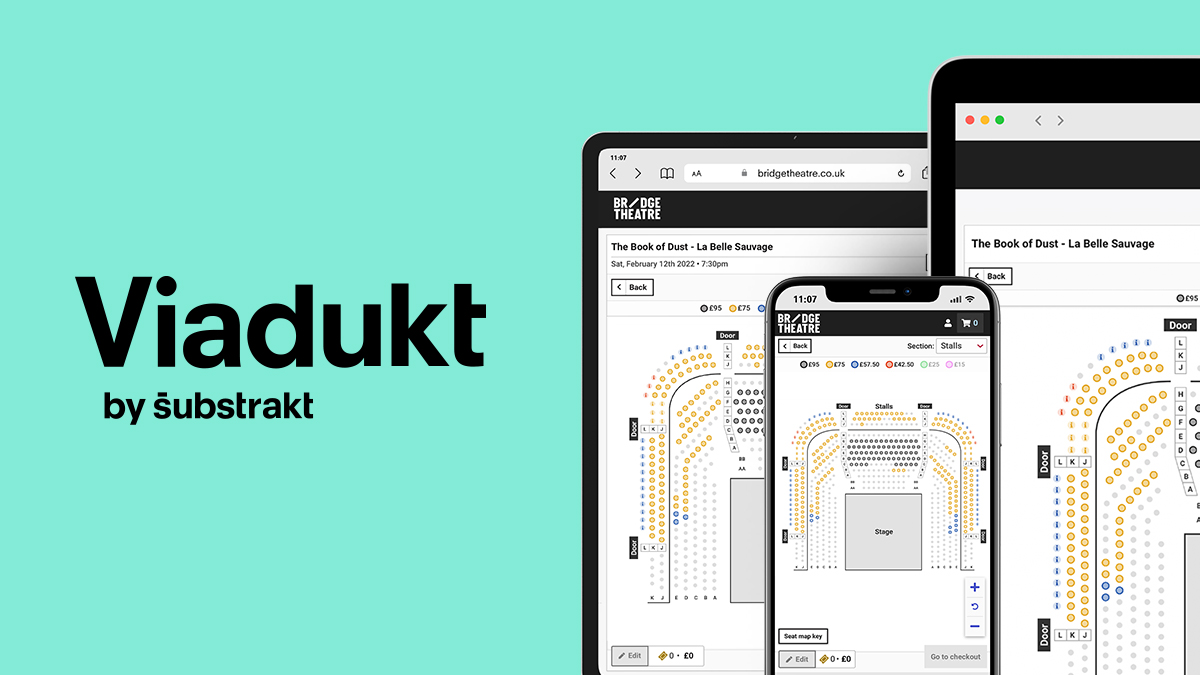 Meet Viadukt – our flexible, accessible and user-friendly purchase pathway product that gives cultural organisations a quick and easy way to sell tickets online.
If you work in a performing arts organisation then inevitably one of your main priorities is selling tickets. It's what fills the seats in your auditorium, it's what accounts for a significant proportion of your revenue. And given how widely used digital platforms are, you'll also know how important it is to sell tickets online. A great ecommerce experience gives you the opportunity to reach a wider range of people with different needs and preferences.
Our years of experience working with the cultural sector made it clear to us that many purchase pathways offer a poor ticket buying experience that leave users frustrated at different points in the journey and often don't work (or become difficult to use) for people with a range of access needs.
From jarring login experiences to fiddly seat selection tools and unclear messaging about the venue or performance, these are just some of the things that users have told us can frustrate them enough to call the box office, or even worse, to give up on buying their tickets altogether.
So we're very excited to introduce you to Viadukt, which we've created to address and resolve the most common ticket buying issues and in so doing, to help cultural organisations maximise their ticket revenue. Viadukt isn't a replacement for your Customer Relationship Management (CRM) system – it will integrate with your current CRM to enhance the overall checkout experience.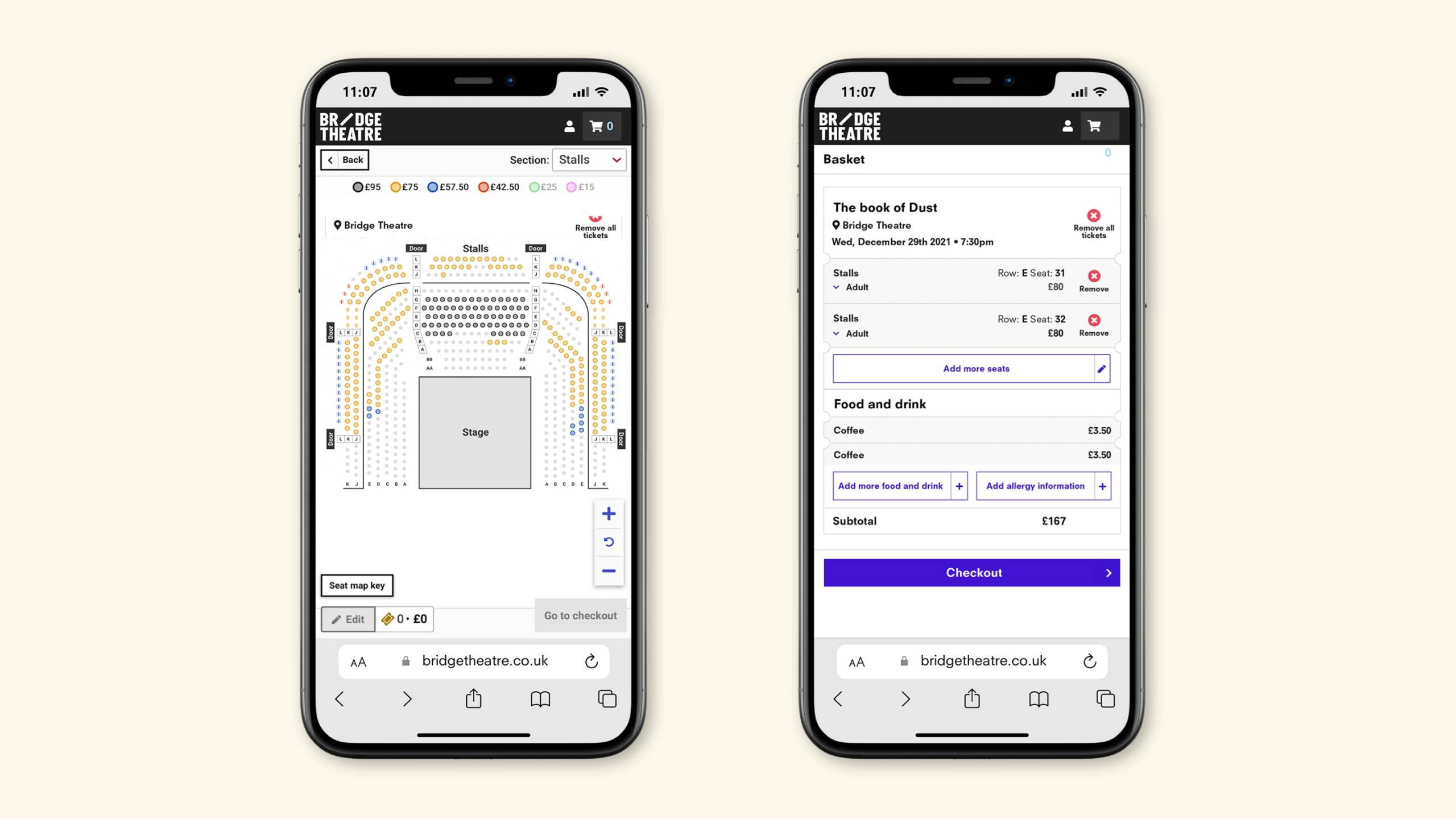 We've spent a lot of time speaking to and testing with a carefully selected group of users to understand the things they really look for when it comes to buying a ticket. The things they value, the things that irritate them, the things they wish they saw more often and the things they never want to see again.
Viadukt was also developed in collaboration with our research and development partners (a small group of performing arts venues) which means that it's not only extremely user friendly, but is also an easy-to-manage solution that will help you sell more tickets, to more people.
"We're really happy to have this fantastic new sales flow, which gives our audiences a much easier way to buy tickets and return to us after such a long break."

– Josefin Johansson, Sales Manager at Malmö Opera (R&D partner)
"It has been such an exciting process", says our MD Ash, "working closely with our partner organisations and with a range of users who all have very different needs to ensure that we are creating something that delivers a brilliant user, and administrative, experience."
Here's a quick overview of of Viadukt's key features (but you can read more about them and what they'll help you do over on the landing page):
Integrates with multiple CRM systems (including Tessitura & Spektrix)
Designed & optimised for all devices
Customised look & feel
Seamless login experience
Targeted upselling
Unique seat selection tool
Share tickets feature
Scales to meet demand
We're developing new features as we speak and will continue to improve Viadukt with every new partner we work with, and every new user we test with.
So if you'd like to hear more, have any questions or would like to arrange a demo, just get in touch – we'd love to have a chat about how Viadukt could work for you: viaduktteam@substrakt.co.uk