Guest post: Digital Strategy and responding to the COVID Crisis at Opera North
David Collins is the Director of External Affairs at Opera North. We spoke to him for Episode 11 of the Digital Works podcast.
To accompany that conversation David wrote this article to expand on some of the issues that we discussed.
---
On Monday 16 March, as with many other cultural organisations, Opera North was forced to cease all live activity.
Our core purpose is to use music to make extraordinary experiences, for people of all backgrounds and ages, every day. For 40 years this has meant touring opera to theatres across the North of England, over time broadening our work extensively in schools and with communities, making music in concert halls, pubs and venues of all sizes across the region.
Inherent in this work has been the act of bringing people together; musicians, audiences, students, participants all in the same space to make and share music. As the scale of the COVID crisis became clear, that fundamental part of our work became impossible.
However, even as the company swung into action to unpick all of this activity we were moving to continue to deliver our core purpose digitally.
We had been growing our digital capacity in recent years, but overnight the entire output of the company shifted to this one point of focus.
How quickly could we realign ourselves to continue making and sharing music, teaching and running participatory activity with community groups, all delivered via digital platforms?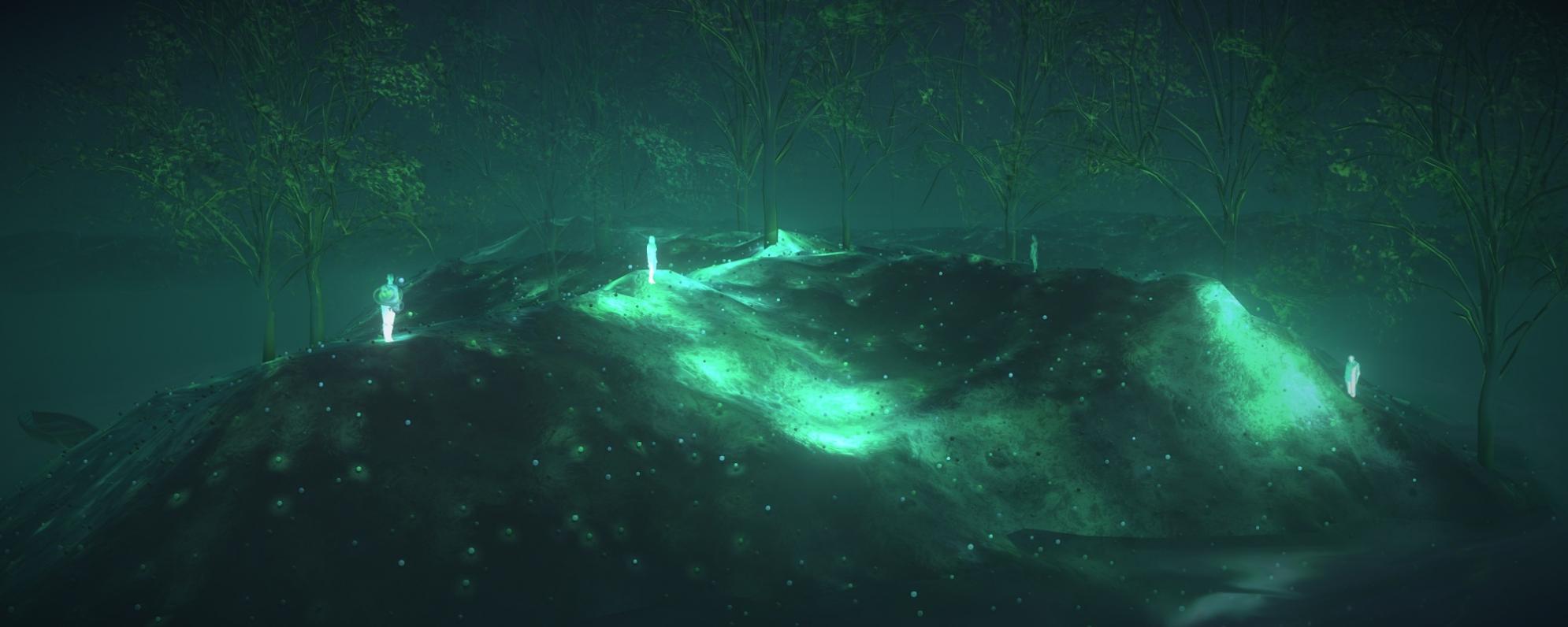 Since 2015 we have invested in our digital foundations in two areas. Firstly around audiences and communication, and secondly, in our capacity and expertise in making and sharing work digitally.
As we responded to the crisis, we fell back on these two strands of work.
Digital and Audiences
In 2016 Opera North invested in Spektrix, running the box office for our Leeds performances for the first time. Marketing, Communications and Development teams now had live audience data and began evolving CRM capacity.
At the same time the Company recruited an in-house film maker and expanded the digital communications team, as we began to expand and evolve our digital marketing. We invested in re-building our website, which kickstarted a drive developing wider digital skills across the three teams and moving to more sophisticated use of analytics and data.
Working with Substrakt on re-building our website involved a data driven look at how people actually used it. Rather than create a web architecture that reflected our internal organisational structures with pages for various departments, we created a site that was focused on how users behaved and what users wanted to achieve in their visits, as well as continually optimising both the functionality and content of the site to increase revenue taken through ticket sales online.
Not revolutionary, but still an issue at many cultural organisations.
We invited Ash Mann to run training with the entire team to lift the general level of literacy around digital analytics, aiming to develop a shared culture of digital curiosity so that expertise is retained in an evolving team.
We also talked to our peers, looking for and borrowing best practice where we found it. We have worked to continually evolve our approach to communications, marketing and fundraising with a digital focus, underpinned by measuring impact, testing different approaches, and giving our team space to try new things.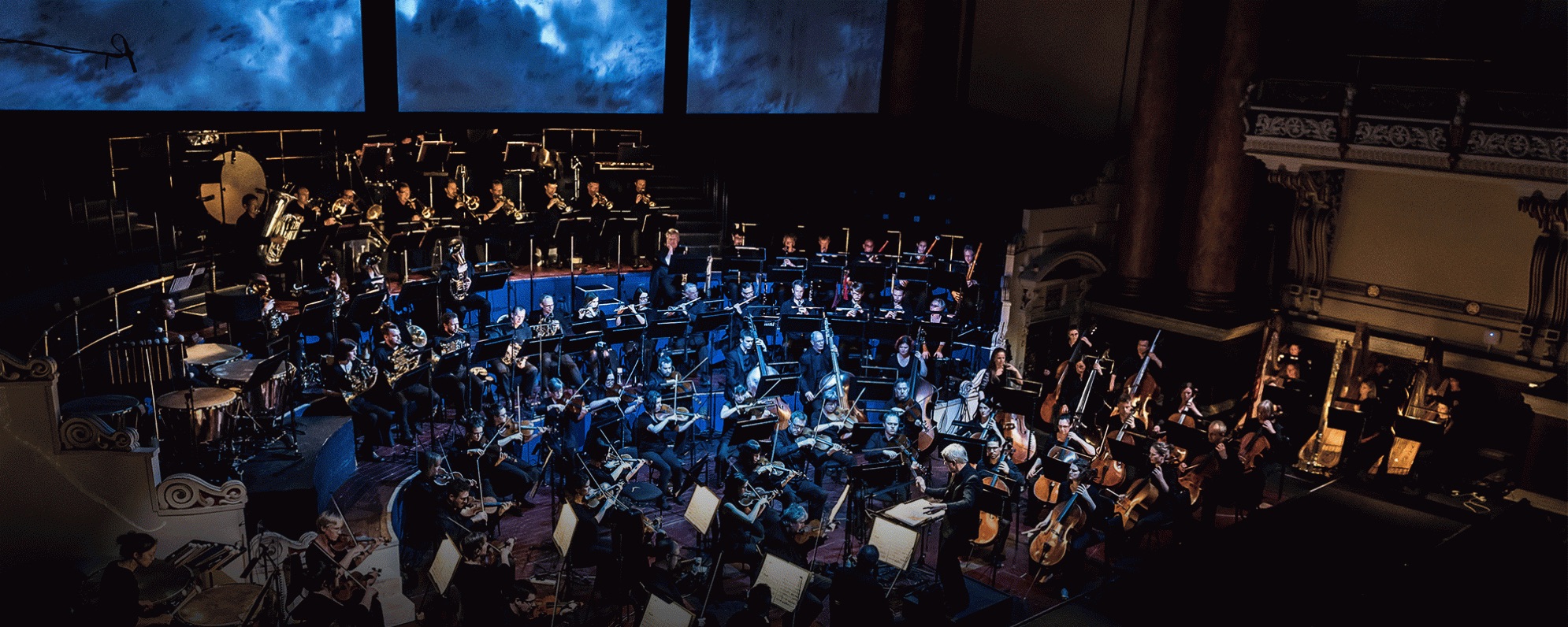 Digital Art, Capture & Streaming
At the same time the Company was expanding its understanding and experience of making and sharing performance digitally.
In 2016 The Space commissioned us to film the Ring cycle, an epic 16 hours of opera. Working with Owen Hopkin (then at The Space and now Director of Insight and Innovation at Arts Council England), we discussed at length how to best distribute these films, as four operas or ten episodes, to release an episode a week or publish the entire box set in one go.
Should we try one approach on BBC iPlayer and another on BBC Arts Online?
We also created accompanying films including "conductor cam", all 16 hours focused on Richard Farnes' extraordinary craft in delivering this masterpiece. This led to a second commission from The Space to record Trouble in Tahiti in 2017, this time with a focus on making accessible versions of the film.
During this time we talked a great deal about Opera North's place in the world of filmed opera. With the Met and ROH amongst others dominating the space, we recognised regular full-length opera broadcast to cinemas was unlikely to be a sustainable or effective model for us.
We became a partner in Opera Vision, utilising that platform to extend our reach to new audiences, but predicated on a model of sharing select content for free to extend audience reach. In February 2020 The Turn of the Screw became the first Opera North production to be live streamed, hosted on the Opera Vision platform.
Through Opera North Projects, the Company was developing expertise in creating digital experiences in an entirely different context.
The Height of the Reeds for Hull 2017 City of Culture saw us create a digital sound walk across the Humber Bridge. It was an amazing piece of art that nailed what we existed to do, to use music to create an extraordinary experience of relevance and appeal to the people in the community we serve.
We still plan to capture work on stage in the more traditional mould, but through our success in blending digital with live experience, we perceive there are other perhaps more interesting areas of digital work we may be better placed to explore.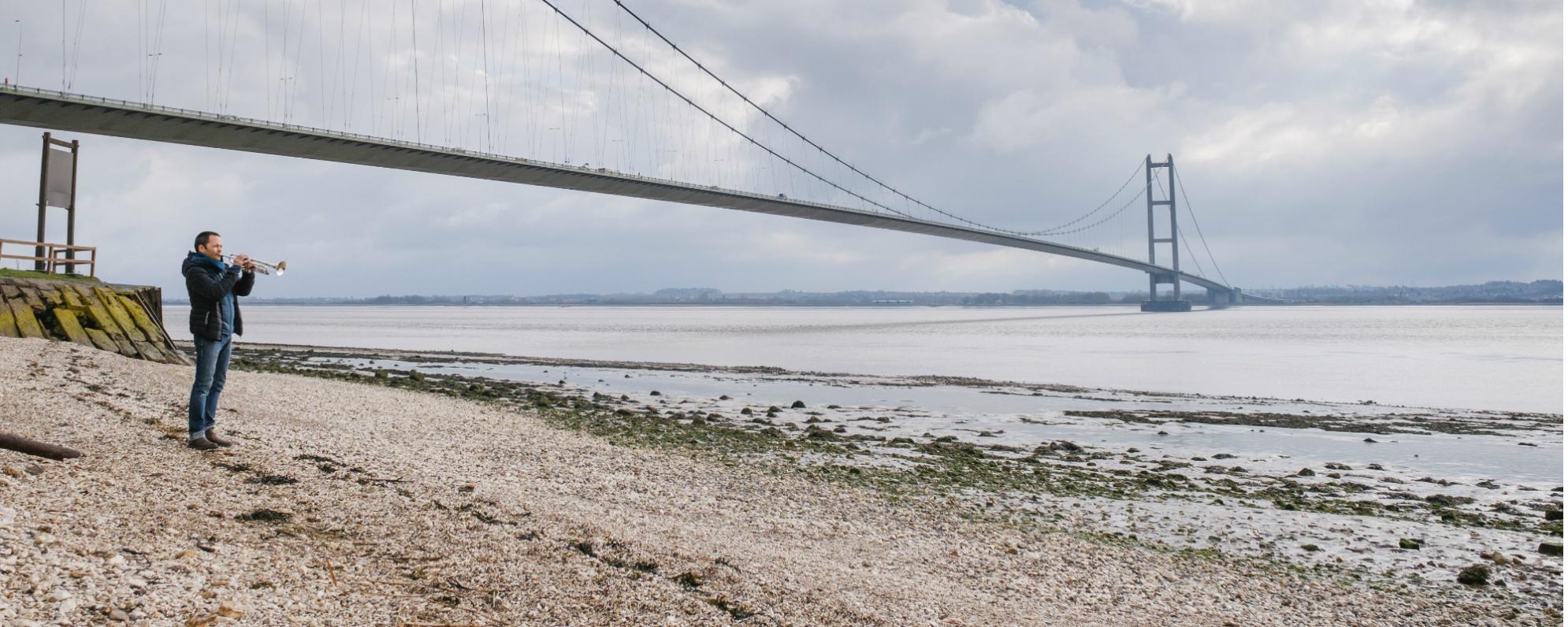 Our initial response to the crisis
The week we made the decision to cease all live activity, we were due to perform three operas on tour at the Theatre Royal in Nottingham, a concert featuring a newly composed concerto for sitar and orchestra at the CBSO Centre in Birmingham and the following week a concert headlined by Strauss' Also Sprach Zarathustra at Huddersfield Town Hall.
Our In Harmony team of music teachers who worked daily in five Leeds primary schools could no longer teach their pupils and weekly community work such as our Sing On classes for over 55s had to cease.
As we unpicked all of that activity we identified a series of immediate priorities:
To stay connected to audiences, supporters and participants
To keep making music
To start looking to replace lost income
Our ability to achieve them, was underpinned by the work of the past four years.
Staying connected to audiences
We immediately began to iterate changes on the website, extending and improving the "watch online" section. We were fortunate that The Turn of the Screw was live on OperaVision and we still had the full Ring cycle live on our site. Sky Arts kindly agreed to let us re-release our film of Trouble in Tahiti, initially on our own channels, then via Opera Vision to extend reach. All of this meant in the immediate aftermath of lockdown were able to share our core artistic offer with existing audiences across the North and increasingly reach new audiences around the world.
Our Education delivery shifted online, creating digital teaching resources in schools and using Zoom to deliver singing groups for over 55s, ensuring a vital opportunity for social interaction was not lost for those participants. Our Community Partnerships team began creating and sharing creative digital resources, linking a number of community and arts groups across Leeds.
We created a visual identity for #OperaNorthatHome, and began sharing regular content, either re-purposing existing assets or creating new filmed and written work to ensure audiences and supporters knew we continued to deliver against our charitable objectives.
Keep Making Music
The week after lockdown our Orchestra were due to perform Strauss' Also Sprach Zarathustra at Huddersfield Town Hall, and at their instigation we created a film of them performing the opening of that piece from their homes. The resulting film has been viewed over 100,000 times and was picked up by media around the world.
As Arts Council England and The Space announced a new fund looking to commission artists to respond to lockdown, our experience of creating The Height of the Reeds led to a successful bid to commission five artists to create the digital project Walking Home: Sound Journeys for Lockdown.
The success of delivering our over 55s singing classes via Zoom led to From Couch to Chorus, a series of weekly singing classes that to date have seen over 1,200 people take part. For all the severe challenges this crisis brings, through the necessity to innovate we are opening new possibilities around how the Company creates and shares work with people.
New Income Streams
As traditional box office income fell away, the Digital and Development teams introduced clearer routes for audiences to donate alongside digital content.
Looking at the approach of others such as the National Theatre and Northern Ballet we split tested messaging around "Donate" vs "Pay what you feel" to understand the most effective framing to drive donations.
In partnership with Substrakt, detailed work was undertaken to optimise the donation pathway, crucially making it shorter and allowing greater flexibility to refine the messaging and ask for different campaigns. This led immediately to incremental increases in donations, with behaviours continually tracked.
The Development Team began modelling the impact on contributed revenue and it was clear the ambitious fundraising target set for the financial year was now unachievable.
The team identified the need to focus on existing loyal audiences and supporters to maintain core revenue and we moved to deliver a series of online events. The database of supporters was broken down amongst the team and supporters were called individually.
The levels of income related to digital content are not insignificant, but they cannot come close to replacing box office revenue for live opera at this stage. But this giving has introduced new supporters and been part of a halo effect, alongside comms to supporters around our other charitable activity, that has seen an increase in new Friends and a number of significant one-off gifts.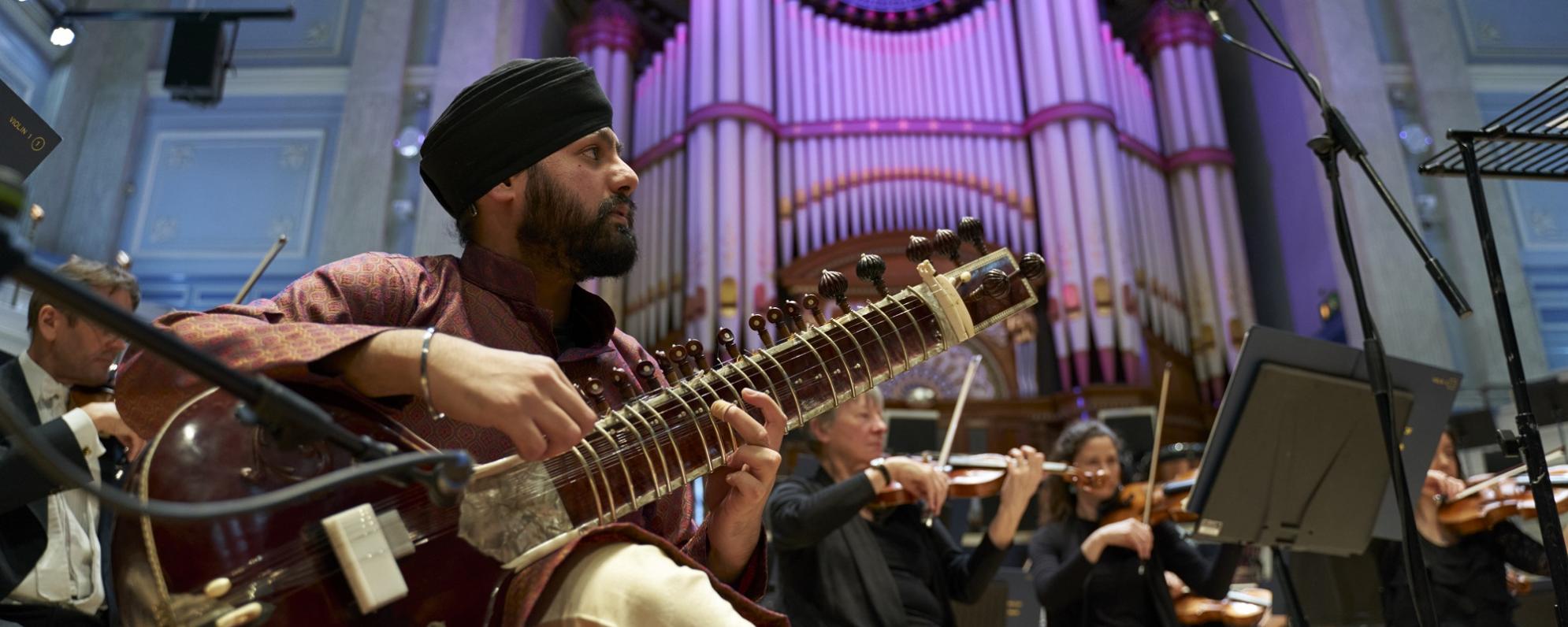 Time to be more strategic
The headings above capture the Company's immediate digital response as we looked to an uncertain future with no clear time frame for the return of live performance.
But we also needed a more strategic response to consider how our core organisational purpose and priorities needed to change if we were to successfully navigate the coming weeks, months and years.
We shared this thinking with audiences and stakeholders, re-affirming that our core purpose remained to use music to create extraordinary experiences, every day, for people of all backgrounds across the North of England. To ensure we are able to do this we identified the following priorities to take us forward:
We will be for everyone
We will be rooted in our communities
We will enhance education
We will build resilience
We will invest in our people
We will work in partnership
The challenge now is to apply these priorities as we navigate ever uncertain times. What is certain is that our ability to continue innovating digitally, in creating new work, reaching audiences, facilitating participation and driving revenue will be critical.
We believe the work of the past four years finds us well positioned, but we cannot stand still. We need to be willing to invest in new resource and skills, be ready to adapt, always measuring the impact of our work and be more willing to let data inform our decisions.
We have learned a huge amount in recent months and weeks: some things have worked, others not. It seems certain that, in the medium term, we need to evolve a new model combining live performances for socially distanced audiences, with digital work either via capture and streaming, or new work conceived specifically for digital media.
Cutting through this will be the need to understand when it is best to give content away free and when, and crucially how, to drive new revenue. These models and associated audience behaviours are evolving rapidly across the industry and we plan to test new approaches soon.
As we move from the phase of immediate crisis management, our willingness to innovate in the digital landscape will be critical to Opera North's continued ability to share extraordinary experiences with people across the North of England and around the world for another 40 years.
David Collins is the Director of External Affairs at Opera North.