Digital Works #6: Making design work for cultural organisations
We held Digital Works #6 at the BCU STEAMhouse in Birmingham on Thursday 7th June as part of Birmingham Design Festival.
This edition of Digital Works was focused on 'making design work for cultural organisations'.
We were very pleased to be able to welcome speakers from 3 creative partnerships; Bridge Theatre's Pauline Fallowell and Koto's Wallace Henning; Birmingham Hippodrome's Rob Macpherson and Urban Communication's Kevin Johnson; Shakespeare's Globe's Doug Buist and Superunion's Nick Eagleton.
Rather than relaying a minute-by-minute account of the day I thought I'd try to highlight some of the key themes and issues that the presentations and subsequent discussions touched on.
The importance of research, mutual respect & understanding
Each of the projects involved very different approaches, relationships and personalities however it was clear that each project's success was only possible because of the significant amount of time that went into researching and understanding the organisations, their missions, their work, their audiences and the people who work there. Both by the agencies involved but also by the organisations undergoing a significant amount of introspection and having lots of conversations to challenge long-held assumptions.
As agencies we are sometimes grilled on the value of the 'discovery' or 'immersion' phase of projects (and when working in-house I certainly went through a few totally pointless and useless examples of these so I understand the skepticism) but when done well it builds an essential level of trust and understanding between everyone involved.
And ultimately this mutual trust will often make the discussions later in the project far more useful, meaningful and straightforward as there is a real understanding (on both sides).
What may seem like an inefficient use of time (surely not more talking and post-its!?) will actually serve to make the project run more smoothly, result in better outcomes and happier more productive relationships.

Culture eats strategy for breakfast
(with thanks to Peter Drucker for the quote)
All of the speakers underlined the need for widespread internal buy-in so that the brand is effectively delivered well beyond the initial delivery from the agency. The most effective way for this to happen is when the brand truly reflects and respects the culture of the organisation it is for, this alignment will ensure that people actually buy in to the project and take it forward and prove it to be more than clever words on a page.
Rob gave some great examples of how language from the brand is used everyday in internal conversations because it is meaningful and makes sense for the Hippodrome. Doug shared similar examples of their new brand reflecting, consolidating and giving a proper structure to informal and unstructured thoughts and conversations that were beginning to happen anyway at the Globe.
I learned today that steward's screen printed @The_Globe logo onto their apron/uniform. The front pocket is lined with a fragment of costume, alongside a description of the character. I LOVE this, a sweet, personalised little piece of the story to give your staff #DigitalWorks06

— BemilyC (@BemilyC) June 7, 2018
Bulldozing in with a lot of big ideas is never going to get the traction you need, regardless of how clever those ideas are. You need to take people with you and the best way to do that is to involve them and understand where they're coming from.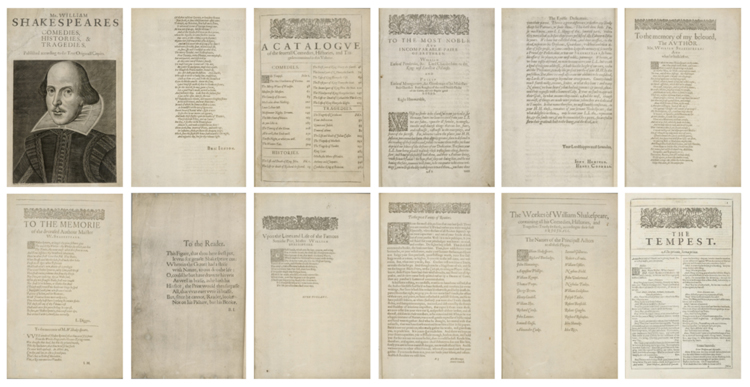 The first folio (the 1623 published collection of William Shakespeare's plays)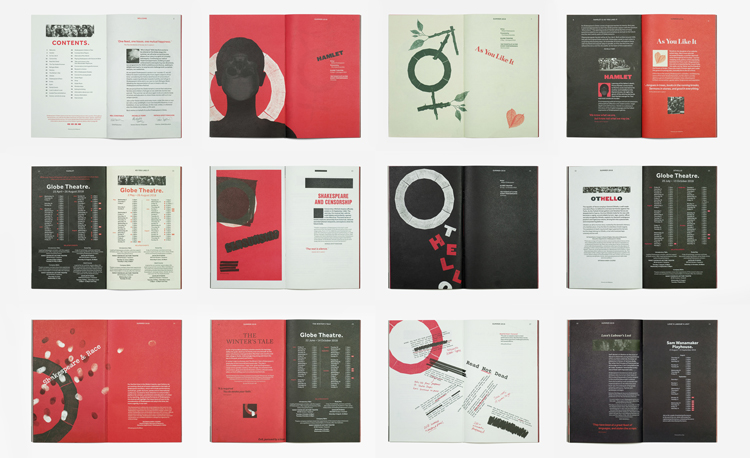 The new season brochure for Shakespeare's Globe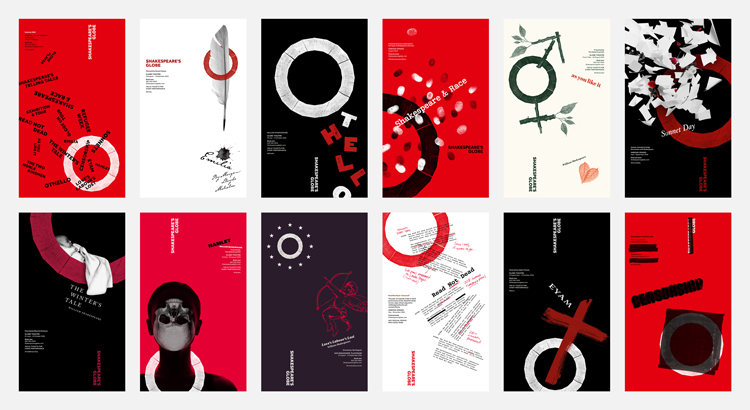 Show artwork for the new season at Shakespeare's Globe
The need for a compelling central idea
All of the projects we looked at had a compelling idea driving them. Something that could be easily and confidently communicated.
.@dougbuist talking about the importance of the brand model that came out of @The_Globe's rebrand project #DigitalWorks06 pic.twitter.com/5CNJksyJ3l

— substrakt (@substrakt) June 7, 2018
Whilst this definitely doesn't mean dumbing down or over-simplifying what you are trying to do it does involve undertaking a level of interrogation to understand what it is that underpins everything you do and why you do it. Then being confident about communicating that regularly, consistently and in an interesting way that makes sense to you and your audiences.
.@Lil_Ms_Lady_P stressed the importance of members of the team at @_bridgetheatre acting as "gatekeepers" for the brand to ensure that it retains consistency/integrity across all touchpoints as they actually *use* it every day https://t.co/YRbZCL7mDH

— substrakt (@substrakt) June 7, 2018
Flexibility is key
It feels like the days of monolithic brand 'bibles' are over. The sheer variety of channels, devices and platforms your brand needs to be delivered on now quickly makes these documents obsolete.
All of the speakers stressed that the inherent flexibility in their brands made it possible for them to be able to evolve and develop them to a variety of new situations without 'ruining' things. And that this flexibility is essential.
There's no point designing something that will look beautiful as a poster, but can't flex to any other format.
The receiving venues in attendance discussed the challenge they face in having to use show artwork which they will have had little or no input in and trying to make that feel appropriate to their venue without compromising the show creative. We heard stories of some really great promoters who would look to work with venues and their brands to create appropriate design (for example, the Hippodrome have had Shrek and Matilda 'versions' of their 'H')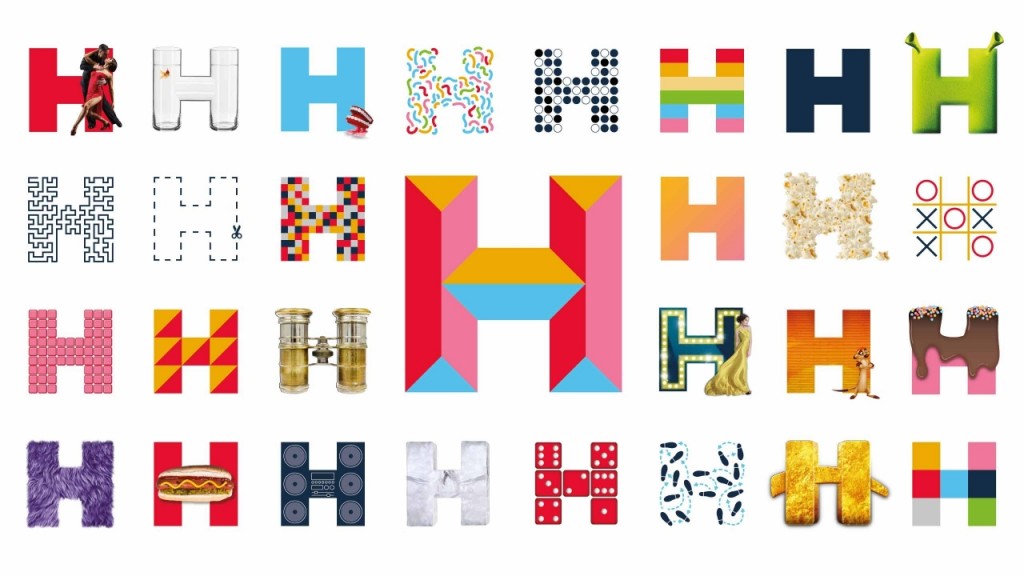 Another great #DigitalWorks06 session – LOVE @robmacpherson took a bold new brand approach and convinced the big agencies/producers to work within their new vision. A tricky negotiation, ensuring nobody felt they were compromising creative control… That's a brand ambassador! 💪

— BemilyC (@BemilyC) June 7, 2018
Nick and Wallace both stressed that experimentation and looking to 'break' things (within some creative constraints – although you need to work out what these are and how you communicate them) are key to keeping a brand working and ensuring that it is deployed appropriately day-to-day.
To demonstrate this in action Doug shared the Globe's recent experience of commissioning a children's illustrator to produce artwork for their upcoming family-focused Telling Tales festival. Their only 'branding constraint' was "use red" (they didn't even specify which red).
Conclusions?
It was great to hear, in detail, about what makes design work for cultural organisations. It seems the essential components are (amongst other things); a deep, shared understanding of the organisation and what makes it tick; organisation-wide buy-in and understanding; a set of flexible tools and approaches.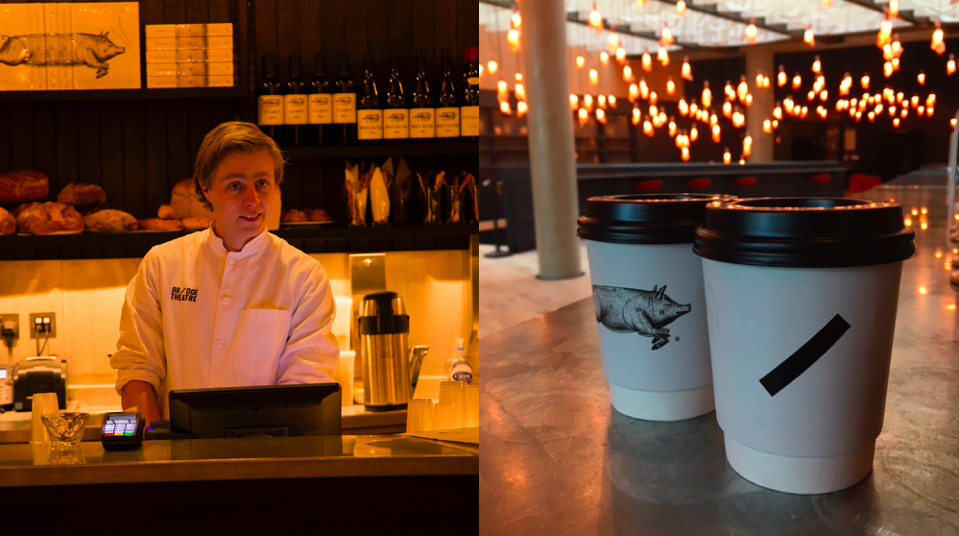 From hearing about the Hippodrome engaging every single member of staff in the project. To the Globe completely rethinking how it talked about itself and who it was talking to, to the Bridge looking to constantly question and develop how they were using the brand day-to-day. A sense of curiosity, openness and the willingness (and confidence) to try things and admit when they didn't work resulted in projects that delivered far more than simply another set of design assets.
Our arts orgs are alive, so don't get static. They're adventurous, so don't get timid. They tell stories, so show and make them. Brilliant discussion w/ @studiokoto @_bridgetheatre @urbancomms @brumhippodrome @SuperunionHQ @The_Globe @substrakt at @designfestbrum #digitalworks06

— Alexander Dickens (@alxndrdickens) June 7, 2018
Very grateful to @substrakt for putting together #DigitalWorks06 enthralling talks+provocations around the power of good #design & creative partnerships. Great examples of collaborative processes with authentic output effecting positive organisational changes!

— James B (@presentjim) June 7, 2018
Huge thanks to our speakers:
The next Digital Works will take place in September/October, location and date are TBC. If you are interested in hosting or speaking at a future Digital Works event then please drop us a line: team@substrakt.com
Read more about the projects featured:
The presentations:
The other presentations will be posted when they are made available.