Bridge Theatre: Building from Scratch
Bridge Theatre's Head of Sales & Audience Insights reflects on the 12 months since the theatre opened its doors to the public.
This period had seen the Bridge Theatre launch in April 2017 before opening it's doors in October '17. The Bridge is the first new commercial theatre of scale to have opened in London in 80 years,
I had joined the team in January '17. At this point the team was a handful of people in a co-working office space and the theatre itself was very much under construction. A lot of planning and research happened in that period of time, setting up a box office systems and processes, hiring and training staff for the front of house and box office, ensuring communications were going out at the right time to the right people, strategising the marketing campaigns, coordinating guest lists and generally ensuring the theatre was ready to welcome 900 people a night from October.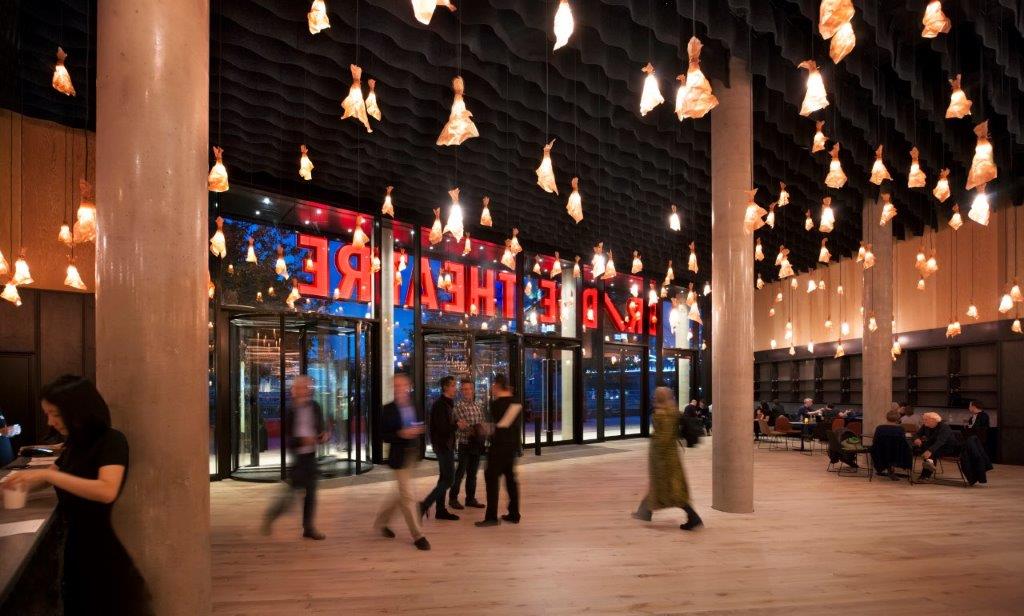 So what did the whole process teach me? Well, a lot, but I knew I needed to be more concise than that in a presentation, so the key takeaways were summarised in four statements:
Collaboration is key
As with many arts institutions and as mentioned above, our team at the Bridge is small and with so much to achieve over such a short period time, I soon realised, understood and appreciated the trust you have to put in other members of your team, both internally and externally.
When we launched the Bridge last year, most people's first touchpoint with the theatre would be the website and the online booking system.
Early on, we established we wanted to ensure the UX was of a high calibre and therefore we didn't want the booking system, Spektrix, to just feel like an add-on to the website. This meant lots of practical conversations between Substrakt and Spektrix about what was and wasn't possible, or alternative methods of reaching the same goal – ensuring the customer had a great experience when booking their tickets.
Many of these discussions went on without me in the room, I didn't need to be, I trusted them to make it work and to report back when required.
This relationship has continued past the launch, I catch-up with both Spektrix and Substrakt and I know they catch-up on new developments without me. This has meant a more smooth-running, collaborative process with better results for both our audiences and for me.
Look outside the sector
When we launched the website, I had many people within the industry compliment how user-friendly it was.
Having a user-friendly website isn't a new concept in online services, however, one of the luxuries of having time to plan the launch of the Bridge Theatre's website meant we did a lot of looking at sites outside of the theatre sector or even the arts sector.
Sites like ASOS or Virgin Atlantic had elements we wanted to replicate as they were clear and concise with a simple booking pathway.
I know some organisations have now gone to Substrakt to ask for a website like ours, imitation is the sincerest form of flattery, but I will urge anyone to first consider their goals and look for the elements in a range of different user experiences – this doesn't just mean the website.
An example of this at The Bridge is our print-at-home tickets, which for those who haven't seen were inspired by airline tickets – buy one and see the difference!
Think big
Big ideas are often squashed in arts organisations because of the limitations of time, resource and technology. This doesn't however, mean you should start small. Starting big without thinking of the limitations can lead to more creative ways of achieving something.
At The Bridge we worked with designers who had never done theatre design before. This meant all their ideas started big. This was great as we would then collaborate with them and they would want to try anything not to compromise their vision and we'd end up with something that worked both creatively and practically, whether it was a poster for a show, tickets design or email template.
Don't be afraid to f**k it up
This has happened and will continue to happen on a regular basis. In this process we have learnt from these 'moments' and from them meant we are not afraid to be flexible.
We had a few conversations with Substrakt, when setting up the website saying, "Oh that won't change", then a few months in, of course, we want to change it. But why shouldn't you if the stats, the sales or the actual facilitation doesn't add up? In my experience, it's better to move on than dwell on one thing just because it's 'on the website' or 'in the brochure', if you're honest with the audience and yourselves about why it hasn't worked.
In our case we wanted to programme a series of 'Monday Night Events' which would always be on a Monday and would only be one off events, with one performance. These events are now on Sundays and sometimes we have two events on one day… but it's worked out in the end, as two sell out Dolly Alderton shows are definitely better than one.
One year on
We've now officially been open a year and it has flown by, with:
5 productions

3 different seating/auditorium layouts

318 performances

13 special events
and
over 250,000 tickets distributed across this time.
However, the job isn't done and I'm excited about continuing to challenge and question how we work, whether it is right for our audiences, how we can improve our offerings and diversify our audience, using different formats and technologies.  In this process I know I will return to my four statements above – bring it on!