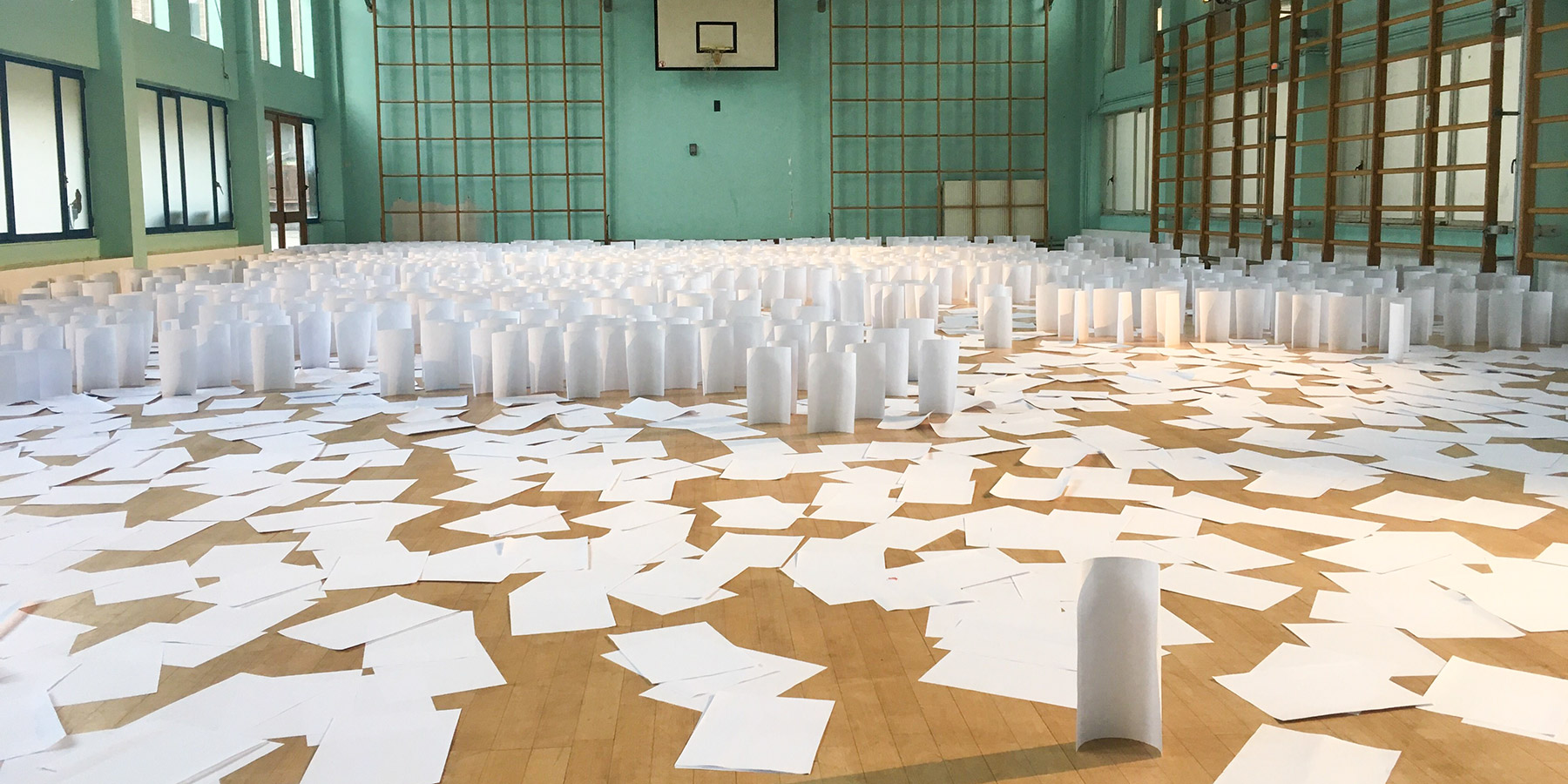 Archipelagos of Fragility at KIKK Festival 2019
In a grey autumn of 2019 I made extraordinary use of the Substrakt conference budget by marching—via the Eurostar—off to Namur, Belgium for the 9th edition of KIKK Festival.
The organisers of KIKK describe the festival –

KIKK is an non-profit association that promotes digital and creative cultures. We create bridges between art, culture, science and technology through the organization of event and educational projects as well as the production of artworks and support to creative projects. The association organizes KIKK Festival every year. An event that has become well renowned on the international digital & creative scene.
The motto of this year's KIKK is Archipelagos of Fragility, a suitably abstract and open-ended concept that laid the stage for a wide range of talks, exhibitions and workshops.
This was my first visit to KIKK, and I'm absolutely intending to return. Here's a roundup of a few things I learned.
Kids in Brasil's favelas can't play Pokemon GO
This isn't a rant about smartphone prices, but rather an observation on the collection of data, in particular the effect of how data is collected has on the way data is used.
In her talk "What is Missing is Still There", artist and researcher Mimi Onuoha asked the question –
In a world mediated by computers, everything begins to look like data. But what about the things that don't fit?
Pokemon GO is a participatory game that runs off the Google Maps API, and users must navigate the features of a map to engage with gameplay. However, if your street, village or neighbourhood doesn't match Google's criteria of what constitutes a mappable area, your map will not exist.
Pokemon GO is an obvious example, but the wider reality is much more profound, as Ronaldo Lemos, director of the Center for Technology & Society at Rio de Janeiro State University, told Quartz Magazine;
by not being on the map, they (favelas) have very sad consequences in terms of public services. They don't have an address, so they don't get mail at the post office…You don't get garbage collection, you don't get electricity. That's the reality for more than 1.5 million people in Rio.
More of Mimi's incredible work – mimionuoha.com
Plants can dance, just like [some of] us
A huge part of what made KIKK so special for me was the installations, exhibitions and interactive artworks that made up KIKK in Town. Sometimes the most simple exhibits can have the most effect, and Cédric Sabato's "Vegetal Balet" was one of these.
Sabato's work presents us with a selection of plants in glass jars, each one listening to classical music. On close inspection, each of the plants is moving slowly to the music, in what Sabato describes as
an 'interactive bio' installation that allows everyone to create a contemplative link with nature and to develop a reflection on the question of the relationship between man and his environment.