Here's a round-up of some of the best things we've seen, heard, watched, played and read this year.
Theatre
Our trip to see Othello at the Globe in September was a real highlight. Being able to enjoy Mark Rylance strutting his stuff on a sunny summer's afternoon at the Globe is a pretty great way to spend a Friday.
Elsewhere, Carey Mulligan in Girls & Boys at the Royal Court and Laura Linney in My Name is Lucy Barton at The Bridge were two very different but equally incredible one-woman performances (There is an audiobook version of Girls & Boys available on Audible and Lucy Barton returns to The Bridge early next year – get a ticket if you can, not many people can give such a beautifully nuanced performance in a space like that, Laura Linney is amazing).
Misty (which opened at the Bush and is now playing at Trafalgar Studios) was the best thing Elisa saw this year and Emily wouldn't stop raving about Emilia at the Globe "it was the greatest thing I have seen. It was life affirming" (and has a West End transfer to the Vaudeville Theatre which opens in March).
It always blows my mind to see my brother in things, and that's made all the more fun when those things are really good, as was King Lear which opened in Chichester towards the end of last year and then transferred into the Duke of York's this summer. Ian McKellen was outstanding, my bro was pretty good too.
Last but by no means least we have to mention Hamilton, everyone who has seen it has been blown away. The hype is justified.
Gigs
In March a load of us saw what would sadly turn out to be Frightened Rabbit's last ever gig at Kentish Town Forum.
I saw St Vincent play a solo show at Cadogan Hall which was one of the best things I've seen in any year, let along 2018.
Lee saw U.S Girls at the Hare and Hounds "which is easily the best gig venue in Birmingham now". Andy saw "the best band in the world", The Cat Empire, at the Roundhouse in November.
And Sam finally managed to see Gomez on their 20th anniversary tour "They were one of the bands that I was into in school that I never got to see (until now)".
Games
Celeste (Nominated for game of the year) is a pixel based puzzle / adventure game with beautiful visuals and hundreds of challenges that are "irritatingly addictive" (according to Dan). The story packs a punch as the main character addresses her issues with anxiety.
Exhibitions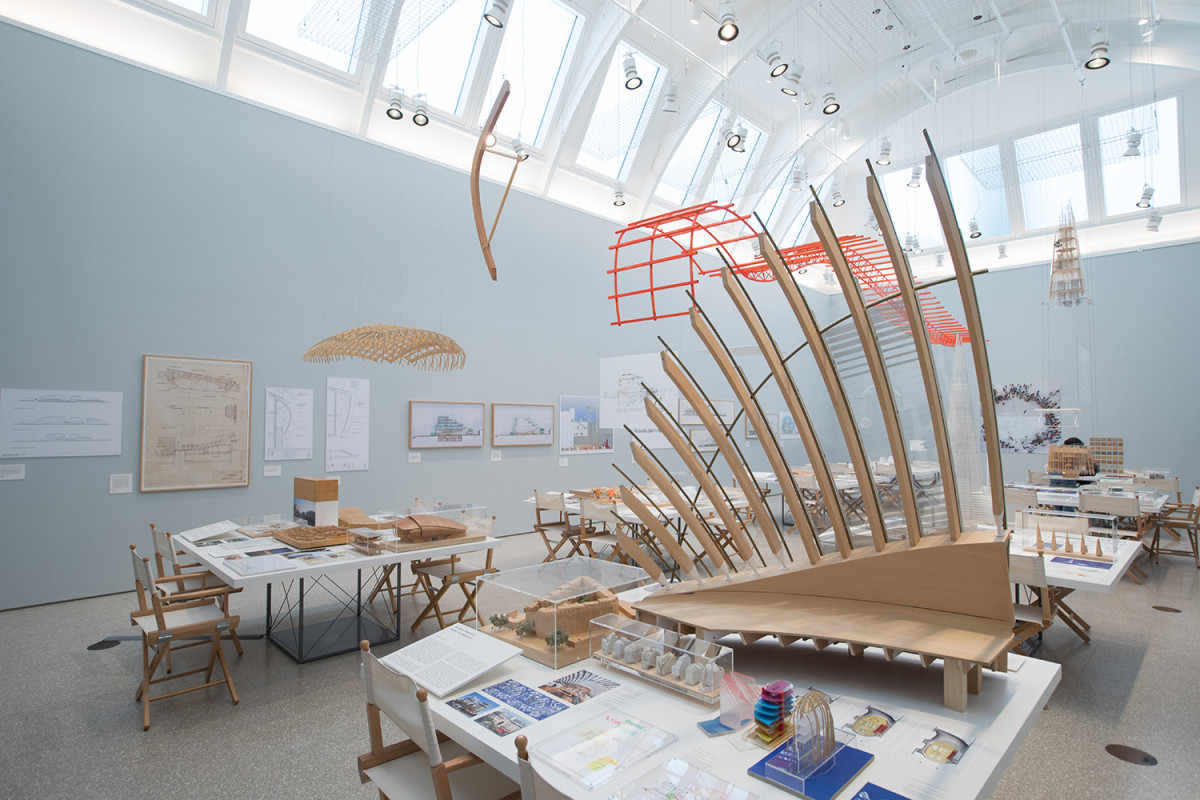 Andy and Elisa both loved the Renzo Piano show at the RA (open until 20th Jan), Emily enjoyed The Moon exhibition at The Louisiana Museum of Modern Art (just outside Copenhagen) and Anthony McCall's Sold Light Works at The Hepworth Wakefield. I thought Animals & Us at the Turner Contemporary was intriguing.
Albums
Every year Lee does a 'best of' playlist, here's 2018's.
Books
Film
Into the Spider-verse: "One of the most interesting and revolutionary animated films to come out this decade it, mixes a fun story with stunning cinematography and style. It's the first comic book film to fully capture what it's like to read a graphic novel" (Dan).
I loved The Shape of Water and Ladybird in equal measure (I suspect they're probably even better when not viewed on a tiny screen, on a plane). I also really enjoyed A Quiet Place (nerve-shredding) and Black KkKlansman (Spike Lee smashing it out of the park with something that's by turns both furious and hilarious).
Emily agreed with Bafta about Martin McDonagh's Three Billboards Outside Ebbing Missouri "I really enjoy the tension of harrowing and emotional alongside dark, sometimes uncomfortable humour. I thought the cinematography as stunning", and Lee loved Hereditary.
TV
Killing Eve! Watch it! It's great! We (especially Stu) can't wait for season 2. (Watch it on the iplayer)
Grayson Perry's Rites of Passage on Channel 4 was fascinating and moving (and is still available on All4) and David Attenborough's Dynasties was "one of the best TV dramas I saw all year" (Emily).
A load of us enjoyed Bill Pullman in The Sinner (available on Netflix and I think it'll also be screening on BBC4).
Festival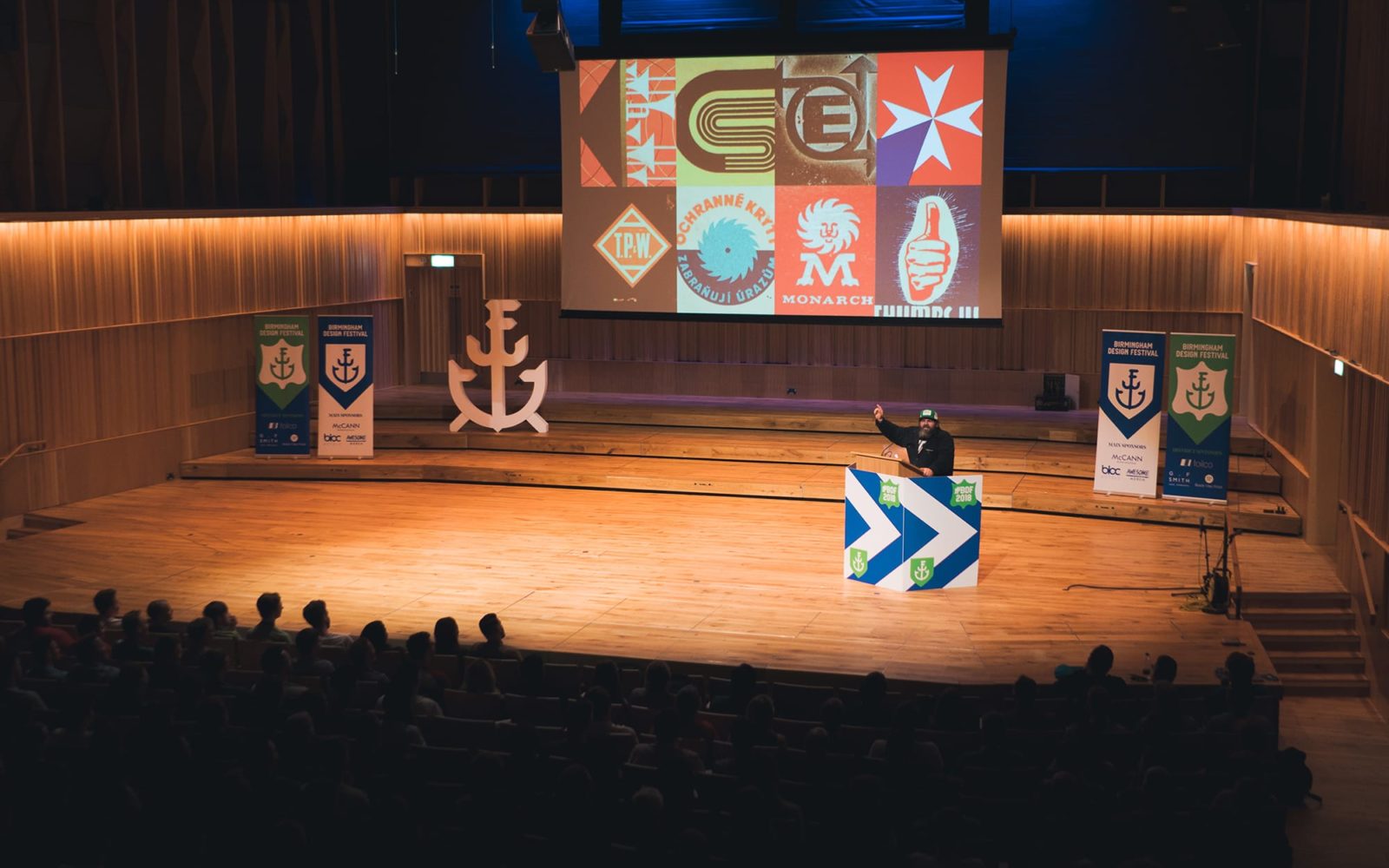 How could we not mention the inaugural Birmingham Design Festival which took place in June. Organised by our very own Dan Alcorn it was a pleasure to see such a brilliant thing come together, and be so well received. We saw first hand just how much work the team put into organising it and we can't wait to see what they come up with next year.
Websites
This stack overflow thread, "Is this rotating cube interface user-friendly?" was perhaps the highlight of any web design we came across all year.
The new site for the Frans Hals museum turned a few heads, it's enjoyably playful (without becoming annoying). I also enjoyed the simple, high-impact new site for the Art & History Museum.
This mobile experience for Airbnb in Japan is a beautiful thing.
Jim's love of typography lead him to this lovely Swiss site.
Our in-house fan of brutalism and unusual UX, Patrick has this little compendium of sites: http://stillestudio.com/, http://newstudio.studio/, http://axelpeemoeller.com/, https://jesszhang.com/.
The scrolling on this from the Doberman design studio and this from Nick Jones is either pretty interesting or vomit-inducing, depending on your point of view.
In amongst all the culture we've also delivered new work for the American Repertory Theater, Bridgewater Hall, MCC Theater, Pallant House Gallery, LW Theatres, Opera North, Music Academy of the West, Wolverhampton Grand, Kiln Theatre, The Lowry, and many, many others.
We can't wait to see what 2019 has got in store. Have a wonderful Christmas, and a happy new year. We'll see you on the other side.